Rarest of Them All: New Research Using Data from NYBG and Other Institutions Finds More Than a Third of All Plant Species Are "Exceedingly Rare"
Posted in Environment on December 5, 2019 by Stevenson Swanson
Stevenson Swanson is Associate Director of Public Relations at The New York Botanical Garden.
---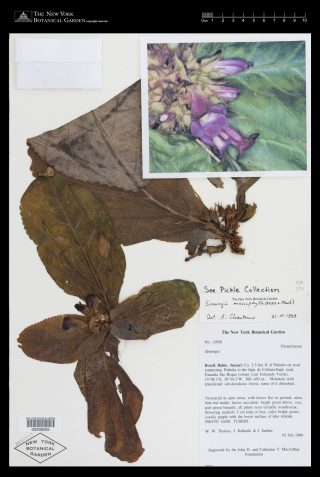 An international team of researchers, including an NYBG scientist, has concluded that more than a third of all plant species are exceedingly rare, making them highly vulnerable to extinction from such threats as habitat destruction and climate change.
In a study published by the online research journal Science Advances, scientists analyzed the largest compilation of global plant observation data ever assembled to determine how many of the roughly 435,000 total plant species should be considered very rare. They found that 36.5 percent, or more than 158,000 species, fall into that category.
Barbara M. Thiers, Ph.D., Vice President and Patricia K. Holmgren Director of the William and Lynda Steere Herbarium at The New York Botanical Garden, joined 34 colleagues at research institutions around the world in this landmark research project.
The new study was published to coincide with the United Nations Climate Change Conference in Madrid, which began December 2. Over the course of two weeks, representatives from nearly 200 nations will try to hammer out rules to meet the reductions in carbon emissions established by the Paris Climate Change Agreement in 2015.
Climate change poses a major threat to plant life, and it stands to reason that the rarest plants are among the most vulnerable. But how many species are truly rare? Until recently, most evaluations of species abundance or scarcity have relied on assessments of relatively limited areas.
In the past decade, however, digitized biodiversity databases have developed rapidly, unlocking information that had been confined to physical specimens and records. For instance, the Steere Herbarium—the second largest plant research collection in the world, with over 7.8 million specimens—has now digitized roughly half of its holdings. With more data available online and linked together in networks, it has become increasingly possible to measure continental and even global patterns of biodiversity.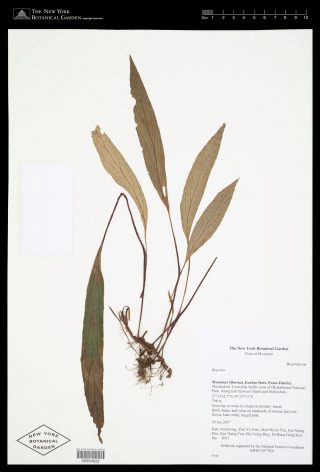 Using species data from the Steere Herbarium and other herbaria as well as ecological plots and surveys and other observations, the research team compiled more than 200 million plant records worldwide The species that were classified as rare had five recorded observations or fewer.
Rare species tend to cluster in a small number of hot spots, mainly on tropical or subtropical mountains and in regions where the climate has tended to be very stable in the past. These areas include the Atlantic Coastal Forest of Brazil and parts of Southeast Asia, both of which are the focus of major NYBG research projects.
Climate change and human impacts such as the clearing of natural areas for agriculture appear to threaten these hot spots disproportionately.
"This suggests that a large fraction of Earth's plant species face increased chances of extinction," the researchers wrote.
Apart from reducing carbon emissions to combat climate change, the scientists called for stepped-up efforts to save critical habitats.
"Our results suggest that redoubling efforts to conserve hot spots of rarity is needed and that we have a closing window to do so," they concluded.
The full study is available here.