Posted in Applied Science on May 15, 2018 by Cynthia Huyck
Cynthia Huyck is a former intern at NYBG's Pfizer Plant Research Laboratory. She is completing her undergraduate degree at Sarah Lawrence College, concentrating in botany and Japanese.
---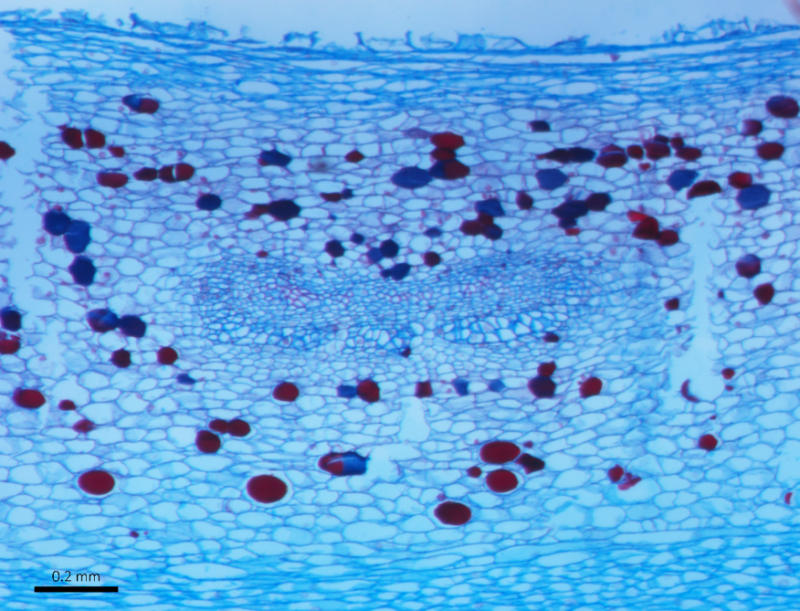 Editor's Note: As the end of the academic year approaches, The New York Botanical Garden's Plant Science and Conservation program will soon welcome a new class of summer interns. As described in this post, these internships offer valuable experience by allowing students to work closely with NYBG scientists on cutting-edge research.
I spent last summer and fall as an intern working with Vice President and Cullman Curator Dennis Stevenson, Ph.D., on the Gymnosperm Seed Evolution Project at The New York Botanical Garden. The goal of this project is to better understand the relationships among different gymnosperms based on their seeds and seed-bearing organs. My work focused on the anatomy of early phases of ovule development, with an emphasis on branching of the vascular bundles, which contain the specialized cells that transport water and nutrients throughout the plant. I used an anatomical approach because my work involved comparing extant and extinct cycads. Although we cannot extract DNA from the fossils, we can look for structural features in both the fossils and extant species in order to place our fossils on a phylogeny (evolutionary tree) and establish a minimum age for cycads.