Posted in Nuggets from the Archives on January 22, 2015 by Juli Anna Janis
Juli Anna Janis worked as an intern with Kenneth G. Karol, Ph.D., Assistant Curator in the Lewis B. and Dorothy Cullman Program for Molecular Systematics, whose specialty is algae.
---
There are certain things that one expects to see preserved in an herbarium, and these are primarily of a biological nature: plants, fungi, and algae.
Recently, though, while mounting algae that the University of California Berkeley had given to The New York Botanical Garden, I realized that the William and Lynda Steere Herbarium also collects materials that are accidentally archived. The algae specimens from Berkeley arrived still pressed between sheets of newspaper contemporaneous with the specimens.
I have seen algae pressed in envelopes, grocery lists, and ephemera of all sorts, but these newspapers have been the greatest treasure yet: around fifty pages ranging between 1895 and 1970, complete with illustrations, advertisements, and a few historic headlines. Here is a page from the fashion section of the San Francisco Examiner of 4 March 1928: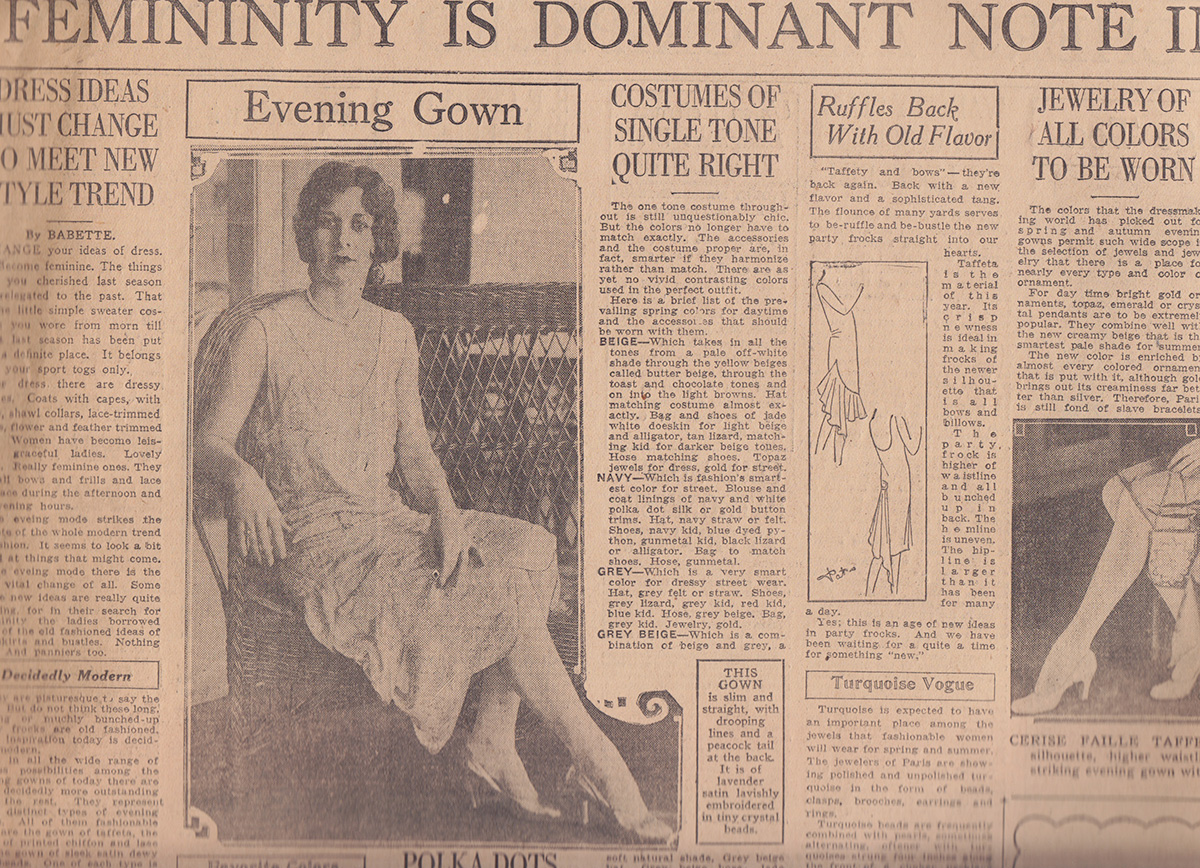 In another context, these newspapers would have been the archival objects worth preserving–as valuable artifacts of human culture and history—but in an herbarium, they have survived as the storage medium for precious material of a different sort: Chara and Nitella algae specimens.