Posted in Nuggets from the Archives on January 16, 2015 by Juli Anna Janis
Juli Anna Janis worked as an intern with Kenneth G. Karol, Ph.D., Assistant Curator in the Lewis B. and Dorothy Cullman Program for Molecular Systematics, whose specialty is algae.
---
In working with specimens of algae in the William and Lynda Steere Herbarium here at The New York Botanical Garden, I have found that every collector has a different set of priorities for preserving specimens.
Some record every minute detail of the collection on a preprinted label in neat penmanship, and some simply scribble "algae?" on a newspaper clipping. Some prize an aesthetic arrangement on a card engraved with scrolling, and some wad the plant up in an old grocery list.
And then there is Alice B. Lord, who, in 1925, arranged this specimen of Bangia fuscopurpurea to look like a horse.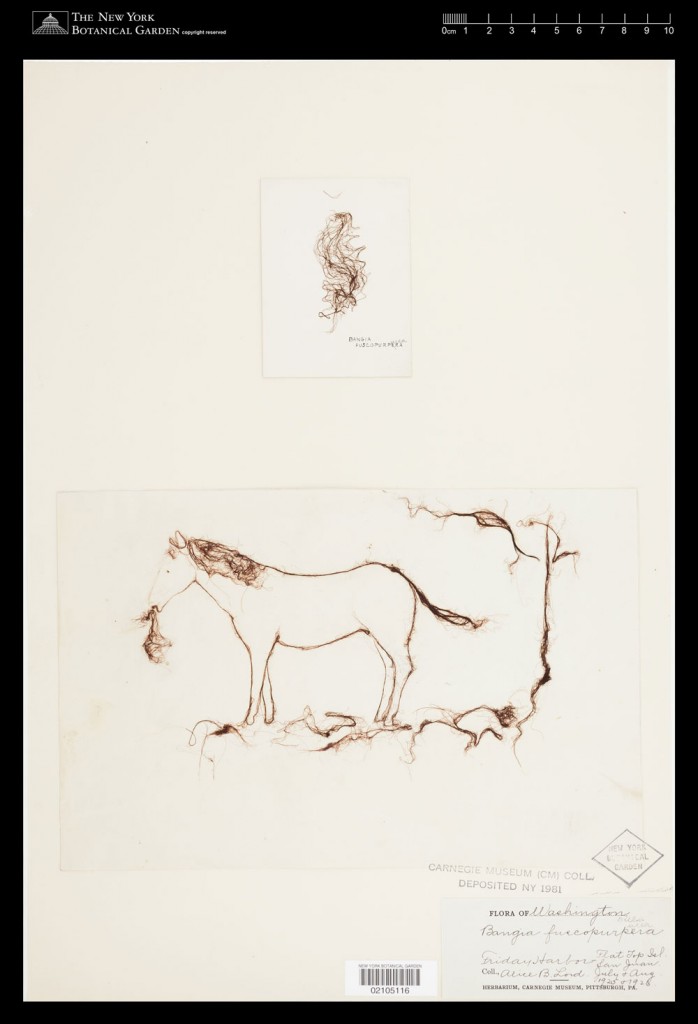 Her reason for this eccentric arrangement will perhaps always be unknowable, but its effect is certainly memorable.