In The News: Scott Cully on NPR's Weekend Edition
Posted in NYBG in the News on November 2 2010, by Plant Talk
Ann Rafalko is Director of Online Content.
We wanted to share this great interview that Weekend Edition host Scott Simon did with master pumpkin carver Scott Cully.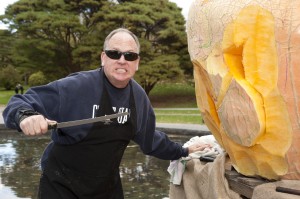 In the interview, Scott divulges how he became a giant pumpkin carver, and one deep, dark secret. It's not to be missed.
You can read the transcript, listen to it, or download it as a podcast.