A Few of Her Favorite Things: Lauren Sherman
Posted in Shop/Book Reviews on November 8 2010, by Plant Talk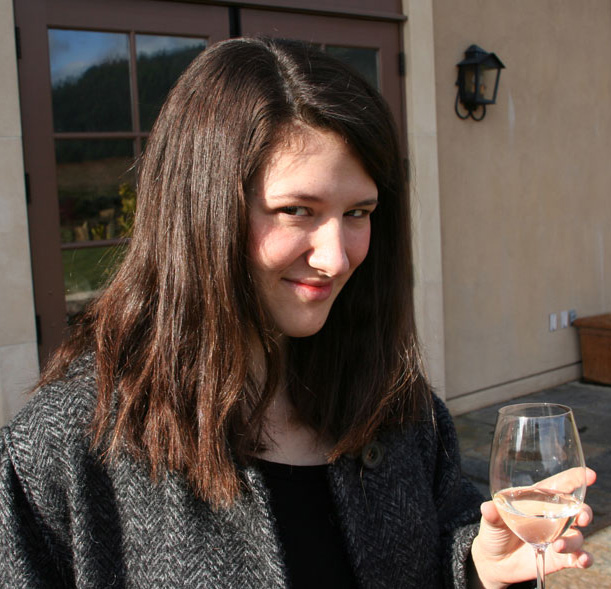 Much as you would expect from the editor of a website called Fashionista, Lauren Sherman is a stylish young woman. But, unlike some of her fashion news peers, Lauren steers clear of dressing in all black (most days) and gratuitous trends, opting instead for an eclectic, self-confident mix of girly and masculine that comes off as classically feminine.
It's a sensibility–inspired by much-loved trips to Europe with her technology-blogger fiancé and time spent living in London–that carries through to her "Favorite Things," a list of gracious, classic gift picks from the Shop in the Garden.
For the Host or Hostess
I love the the vintage-inspired look of this dinnerware. Plus, the red and white landscape isn't as cloying as red and green.
For Kids
I love buying books as presents, and Beatrix Potter was so important to me as a little girl. I would love to pass these stories on.
For the Gardener
Anything with a Celia Birtwell print gets my vote.
For Her
I love how delicate this necklace is–I'd give it to my mom or a friend. It's ageless.
For Him
For the gentleman who is obsessed with mid-century design, this landscaping book, published in 1950, is sure to fascinate.
For Me
I'm obsessed with candles–this orange and olive oil scented one is just delicious.
For the Artist
Artists are sentimental, which means quality stationery won't be wasted. I'd give these to someone who will appreciate John Nugent Fitch's illustrations as much as I do.
Want more gift suggestions from your favorite bloggers? Then watch this space! We'll be featuring many more in the upcoming weeks.