Morning Eye Candy: To a Crocus
Posted in Around the Garden, Photography on February 29 2012, by Matt Newman
Welcome, wild harbinger of spring!
To this small nook of earth;
Feeling and fancy fondly cling
Round thoughts which owe their birth
To thee, and to the humble spot
Where chance has fixed thy lowly lot.
– Bernard Barton, "To a Crocus" (1827)
Forgive me for crooning verse so early in the year, but it seems spring has no qualms with breaking schedule. These little guys have popped up near Wamsler Rock.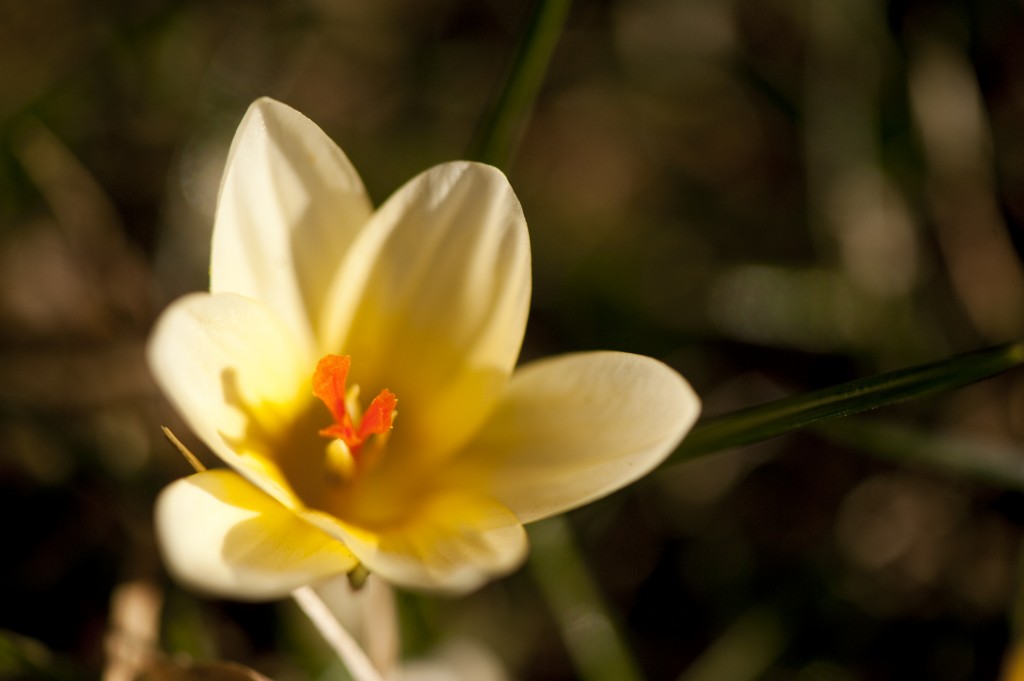 Crocus chrysanthus 'Cream Beauty' — Photo by Ivo M. Vermeulen