Behind the Scenes in Monet's Garden
Posted in Exhibitions, Exhibitions, Monet's Garden, Video on May 15 2012, by Matt Newman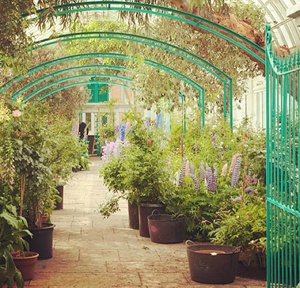 As NYBG horticulturists preen the nasturtiums and primp the poppies, we draw closer to the opening of the year's most spectacular exhibition. Monet's Garden goes live this weekend! And just in time for our grand opening, we're putting the finishing accents on the scenery that makes Monet's Giverny a destination for gardeners and art aficionados the world over.
Karen Daubmann, Director of Exhibitions and Seasonal Displays, gives us a rare peek at the behind-the-scenes efforts taking place under the glass of the Enid A. Haupt Conservatory. But by the time you visit the NYBG on Saturday, what you see below will have come a long way. Claude Monet's garden has always bridged the gap between untamed art and flawless design; we think you'll see that our homage is taking things in the right direction.
Monet's Garden begins Saturday, May 19. Reserve your tickets now!