The Monet Experience with Professor Paul Hayes Tucker
Posted in Monet's Garden, Video on June 13 2012, by Matt Newman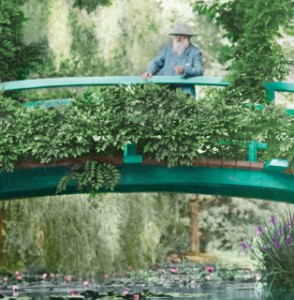 Claude Monet's careful brush strokes have intrigued art critics, collectors, and museum-goers for well over a century, yet the masterworks seen on canvas exceed simple impressions of nature's vistas. From his admiration for Japanese landscape painters to his tours through the tulip fields of Holland, Monet's experiences directly influenced his creations–both in paint and within the trellised borders of Giverny. And few so thoroughly understand the nuances of the man behind the palette like Professor Paul Hayes Tucker.
The world's foremost Monet scholar, Professor Tucker joins The New York Botanical Garden as the esteemed curator of Monet's Garden, celebrating the life of the master painter and gardener while bringing to light a career spent in pursuit of art's highest achievements. Here he presents a brief journey, walking us through a story hidden within the subtleties of Monet's artwork–that of an Impressionist with an ever evolving sense of what art could (or should) be.


On June 27, the NYBG welcomes you to join Professor Tucker for the 22nd Annual Patron's Lecture as hosted by Sotheby's, examining the latter years of the artist's life at Giverny. Monet's sudden departure from previous motivations met with a narrowing of focus in which he chose to paint only those scenes found within his own garden, a period which would last from 1900 until his death in 1926. This lecture studies the nearly 200 canvases that came of this time in Monet's life, closing the curtain on his storied career with a sense of both candid introspection and significance.