NYBG Scientists Earn 2012's Asa Gray Award
Posted in People on July 25 2012, by Matt Newman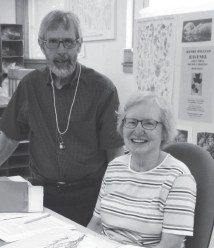 The New York Botanical Garden is home to some of the planet's most talented, accomplished, and prolific botanical scientists. It's a serious point of pride around here! But we still feel a spark of gratification whenever our staff members earn recognition outside the gates, from a global community of scientists that understands the significance of their contributions. And of the many botanists to receive accolades, especially deserving are Drs. Patricia and Noel Holmgren, 2012's recipients of the prestigious Asa Gray Award for lifetime achievement in their field.
It's a special few that can measure out their dedication to this institution in decades. Fewer still who've done it all in tandem with their spouse. But for Patricia and Noel, who spent a combined 68 years with the NYBG, this award from the American Society of Plant Taxonomists is something of a highlight for two celebrated careers. The recognition comes in light of the Holmgrens' work with the Index Herbariorum, an NYBG-based index of the world's nearly 3,400 herbaria and 10,000 associated curators. First printed in 1952, this internationally-recognized collection has since come under the Holmgrens' stewardship, now maintained by the pair in both current print editions and a comprehensive digital database.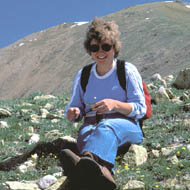 Patricia received her Ph.D from the University of Washington in 1968, beginning her career with the NYBG later that year. In the course of the next 32 years she would rise to become Director of the Steere Herbarium, as well as Associate Vice President of Collections and Publications. Noel, too, would join us in 1968 after completing his Ph.D at Columbia University. In his 36 years with the Garden, he served not only as the Editor of Brittonia, the Garden's widely-read taxonomic quarterly, but as our Mary Flagler Curator of Botany.
The two married in 1969, only a year after joining the Garden's team.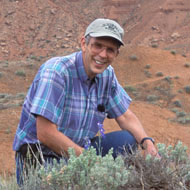 As Emerita and Emeritus, respectively, the pair's accomplishments together prove greater than what they have each managed apart. Decades of their careers were spent compiling the massive, multi-volume Intermountain Flora, documenting every recorded plant species found between the Sierra Nevada and the Rocky Mountains–an area the size of Texas. And their continued work with the Index Herbariorum, even in retirement, proves their unswerving dedication to botany. It's fitting, then, that the pair is now being honored with the Asa Gray Award, named after a man widely considered the single most important American botanist of the 19th century.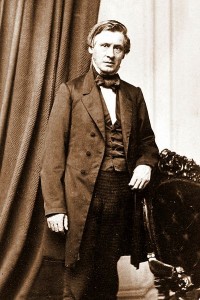 A New York native, Asa Gray was the first professor of natural history at Harvard University, and the creator of its botany department through a monumental donation of plants and books. His extensive work in the field informed a wide variety of published works, including Gray's Manual, his taxonomic field guide to the botany of the northern United States–considered standard even today. And, perhaps most important to his legacy, Gray's lifelong friendship and correspondence with Charles Darwin directly informed the Briton's Theory of Evolution. In his 77 years, Asa Gray may well be said to have laid the foundations for modern botanical science.
Like Gray, Noel and Patricia have dedicated their lives to the plant world, and it's because of intellects like theirs that the Garden is able to celebrate over 120 years of scientific excellence. And with decades spent at the top of their game, the two leave behind big shoes to fill. It might prove a tall order for future generations of botanists to tackle the field with the same tireless tenacity.
Congratulations, Holmgrens! Here's to many more years of chasing what you love.
---
Header photograph courtesy of Flora of North America.
Asa Gray photograph courtesy of Wikimedia Commons.