The Annual Christmas Bird Count
Posted in Programs and Events, Wildlife on November 28 2012, by Debbie Becker
Debbie Becker has been The New York Botanical Garden's resident bird expert for over 25 years, and continues to lead her popular Bird Walks on Saturday mornings throughout much of the year.
---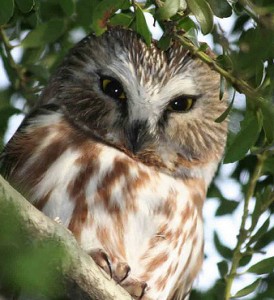 Each year, The Audubon Society holds a Christmas Bird Count (CBC) in which bird watchers throughout the country volunteer to count birds in a specified area, setting out at dawn and closing their notebooks at dusk. This year in the Bronx, birders will bring their binoculars to The New York Botanical Garden, Van Cortlandt Park, Pelham Bay Park, City Island, Bronx Park East and other local parks and coastal areas. Based on the counts they come up with for each bird species seen, tallies will be pooled to represent each of the five boroughs.
The purpose of the final count determines the climate of the bird population, as species representation can fluctuate due to disease, weather, habitat destruction, and food supply. At the NYBG in particular, there have been some remarkable numbers observed in the last 10 years. For example, the population of American Crows at the Garden was once counted at over 500. Today, we are lucky to see just one or two. This is owed to the arrival of the West Nile Virus, which has decimated crow populations in our area.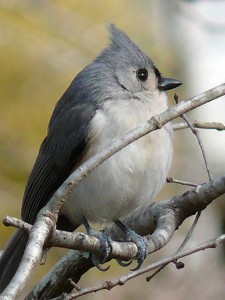 Likewise, declines among the Tufted Titmouse, Chickadees, and the House Finch have struck hard. Populations of these small visitors were explosive in the 1990s, but conjunctivitis–an inflammatory eye disease–has caused them to dwindle since the late 2000s. In this case, however, the cause is more easily tackled; dirty bird feeders quickly pass the disease from bird to bird, so cleaning your feeders with soapy water each week can prevent the epidemic from spreading. Already, numbers of these bird species are slowly rebounding.
Then there are the new species which have been observed, those we hope will stick around long enough to be counted. Red- and White-winged Crossbills, rarities to the NYC area, have been observed around the NYBG and throughout many other locations in the city. Weather and food-related problems further north have driven these pine cone feeders south and into our vicinity.

For those who feel they might need a little practice before the main event, all are welcome to join us for an unofficial bird count during the weekly Saturday Morning Bird Walk on December 8. We will help you brush up on what to look for, tally each bird we see during a two-hour walk around the NYBG's 250 acres, and compile a final count to be sent to Cornell for reference.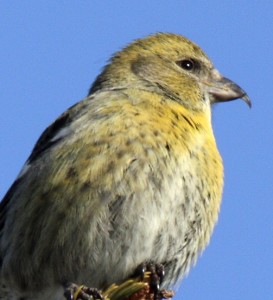 Afterwards, you should be more than prepared to dive into the official Christmas Bird Count, set to take place in the Bronx on Sunday, December 23. But if you're not a part of our borough, you can still join in! Head over to the official CBC page for schedules of each borough's bird count events, along with contact information for each event coordinator.
For those looking to get an idea of which species we often find around the Garden, check out 2011's Bronx bird tally here. And in the meantime, make sure your binoculars are cleaned and ready to go. Because winter may be a sparse time for flowers, but the birds more than make up for it.
---
Titmouse and Crossbill images courtesy of Wikimedia Commons.