The Diary of H.H. Rusby: A Botanical Explorer in the Amazon Basin
Posted in From the Library, Science on June 1 2013, by Anthony Kirchgessner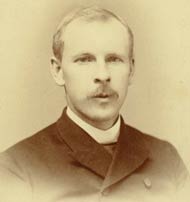 In 1921, when Henry Hurd Rusby was 65 years old, he embarked on his last field trip to South America as the Director of the Mulford Biological Exploration of the Amazon Basin. Professor of Botany and Materia Medica, and Dean of the College of Pharmacy at Columbia University, Rusby had much experience exploring in South America. The goal of the Mulford Biological Expedition was the discovery of  plants with possible pharmaceutical properties.
A complete set of the botanical specimens from this expedition were deposited at The New York Botanical Garden's Steere Herbarium. Other members of the expedition included Gordon MacCreagh, anthropologist and quartermaster of the expedition, who would later write a rather scathing and sarcastic account of the expedition in his book White Waters and Black; Dr. William M. Mann of the Smithsonian Institution; Dr. Orland Emile White of the Brooklyn Botanical Garden; Dr. Nathan E. Pearson of the University of Indiana; Walter Duval Brown; Frederick Ludwig Hoffman; G. S. McCarty; and Martín Cárdenas, at the time a botany student from Bolivia who would later go on to become Bolivia's foremost botanist.
As you will notice from the diary entries, Rusby struggled with many health issues on the expedition which ultimately forced him to a premature exit from the expedition. What follows is the transcript of the first week from the diary that Rusby kept during the expedition.
OFFICIAL DIARY of the MULFORD BIOLOGICAL EXPLORATION OF THE AMAZON BASIN
H. H. RUSBY, DIRECTOR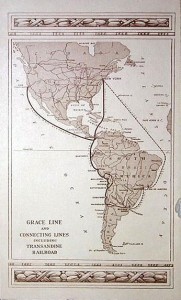 WEDNESDAY, JUNE 1, 1921.
We sailed promptly, at 11 a.m. local time, from Pier 33 Brooklyn, on the Grace Line Steamship Santa Elisa, leaving a host of relatives and friends upon the pier, among them the entire staff of the College of Pharmacy.
As the ship attempted to move by its own power, it was discovered that the striking engineers, before leaving, had practiced sabotage. We were informed by the head engineer that although one man had been constantly on watch, one of the others had placed carborundum in the machinery. They had also established false connections in pipes and machinery and carried off the blue-print plans to prevent correction of the difficulty. We were therefore obliged to anchor in the lower bay and order expert engineers down from the city.
THURSDAY, JUNE 2, 1921.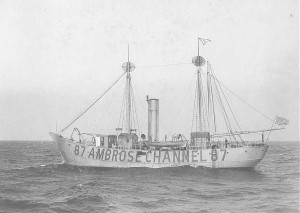 Our ship lay all day near the light-ship, having its machinery put in order so that we did not sail until about 5 p. m. We sent letters home by the engineers who had repaired the machinery which doubtless surprised our people very much. I fished for a while and caught aling [sic] and a whiting.
FRIDAY, JUNE 3, 1921.
Day clear and water quiet. Ate my meals at table until dinner, then on deck.
Made up my accounts and started my regular books.
Gave Dr. Mann $600 for use at Arica, taking his receipt for the same.
Balanced accounts with Mann, White and McCarty.
Explained the plans to Dr. Mann and discussed them at length. Dr. Hoffman and I discussed plans for our official work.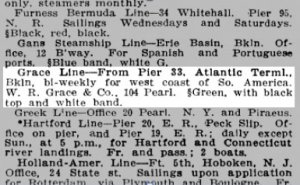 SATURDAY, JUNE 4, 1921.
Water a little rough and took my meals on deck.
Spent much time in studying "Stitt on Tropical Diseases". [Rear Admiral E. R. Stitt had been made the Surgeon General of the U.S. Navy six months prior, in December, 1920. He was an expert on tropical diseases and his textbook was a very well known reference.]
Dr. Hoffman took his blood pressure apparatus to the ship's Doctor and we discussed and practiced its use.  We arranged to continue this practice daily and to use it when ascending the Andes, to determine the affect of altitude on blood pressure.
I worked on my diagrams of contents of cases and made a list of cases requiring repacking in La Paz. I also made up a list of the articles that a sub-party should be supplied with when taking a side trip away from the main party.
Studied on the distribution of camp and traveling duties and responsibility among the members of my party.
Wind and sea rising at night and feel quite uncomfortable.
SUNDAY, JUNE 5, 1921.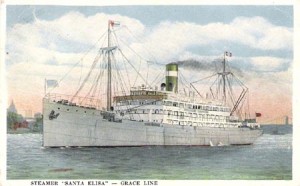 Since mid-night suffered from heavy fumes of Sulphurated Hydrogen entering my port holes. While rising when very sweaty I tried to correct this trouble, I became chilled and took a slight cold.
High wind and moderately rough sea kept me miserable all day and I took my meals on deck. I find that food in my stomach, especially if I keep a recumbent position, tends to lessen sea-sickness. I also find that a dose of Pluto Water taken at day-light acts very promptly as a laxative and is the best preventive of seasickness that I ever used. Although feeling very badly I wrote Bulletin no. 5 for my party.
MONDAY, JUNE 6, 1921.
Slept well, ocean very smooth and was able to take a bath.
Passed Watkins Island [Possibly another name for San Salvador in the Bahamas] at five-thirty, a.m. Took breakfast at table.
Our party went to Doctors room and practiced blood-pressure taking and made records. Mine was one hundred and thirty (130) systolic and seventy (70) diastolic.
The Doctor reports that one of the engineers collapsed suddenly this morning in an unaccountable way, his muscles of respiration becoming paralyzed with no apparent cause. The affect was somewhat like that of being gassed. He was restored by the use of camphor. The symptoms as he explained them suggested poisoning by prussic acid fumes and I suspect the striking engineers who left the ship planning some devise of this kind for poisoning new men.
I finished my diagrams and spent the day in studying "Stitts Tropical Diseases".
Toward evening we passed the Inaugua Islands, getting a fine view with my glasses.
A young Peruvian ranchman, Dr. Daniel A. Tovar, Huancayo, Peru has given me much information about the animals and plants of this region. He says they have three bears, a black one with brown nose, the largest, about as large as our Cinnamon bear and in the habit of killing cattle; a brown one nearly as large, perhaps a variety of the other; and the spectacled bear. He says that the large deer of the high altitudes has two pouches under its eyes, and when surprised by an enemy, draws down the skin so as to expose them, thus presenting the appearance of having four eyes.
He tells me of a low shrub, a foot or two high, that bears a profusion of black berries, hanging singly or two together under the leaves. The berries are sweet and agreeable but produce active intoxication and poisoning. Animals that can vomit freely recover but others die. The name of this plant is QUICHUA.
He also tell me of a root that is cultivated by the indians, called —- and eaten in the raw state for its sweet taste. He describes the plant as being something like a turnip, the root almost perfectly round sometimes reaching the size of two fists. [Possibly jicama?]
TUESDAY, JUNE 7, 1921
Today wrote Bulletin no. 6, in which I directed the attention of members of the party to the necessity of dividing the duties and responsibilities of traveling and camp life. I submitted a classified list of such duties and asked them to study the subject and be prepared to form a definite program at a conference to be held at La Paz, when all are together.