Alum of the Month: Nina Antze
Posted in Adult Education on January 30 2014, by Lansing Moore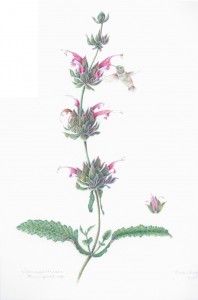 This month's featured alumna is Nina Antze, who holds an NYBG Certificate in Botanical Art & Illustration. While she is currently teaching colored pencil in California, Nina was initially a quilt maker with a degree in Fine Art from San Francisco State University before coming to the NYBG's Certificate Program. She now teaches botanical art students of her own, including those at the Botanical Illustration Certificate Program at Filoli Gardens outside of San Francisco. We asked her to guide us along the path that brought her to the NYBG and a new career.
What made you pursue a Botanical Art & Illustration Certificate with NYBG? Were you looking for a new career, or just a hobby?
NYBG introduced me to the world of Botanical Illustration. I started taking colored pencil classes when we moved from California to New York, and it was basically to meet people. My new friend Jane found NYBG instructor Carol Ann Morley's Colored Pencil class; after that we took Laura Vogel's drawing class and we really wanted to continue. I was not thinking of a new career, but I fell in love with drawing all over again and I loved having all the plants in the world for possible subjects.

How did you decide to make the transition from student to instructor?
Once I started taking classes and doing final projects, I found myself teaching in my head. It seemed to help me see what I needed to do next or why I was doing what I was doing. Up until then I had not thought about teaching and was primarily a quilt maker. The program completely changed my direction. Having the Certificate has given me a great education as well as confidence in my work. This encouraged me to teach botanical drawing to others.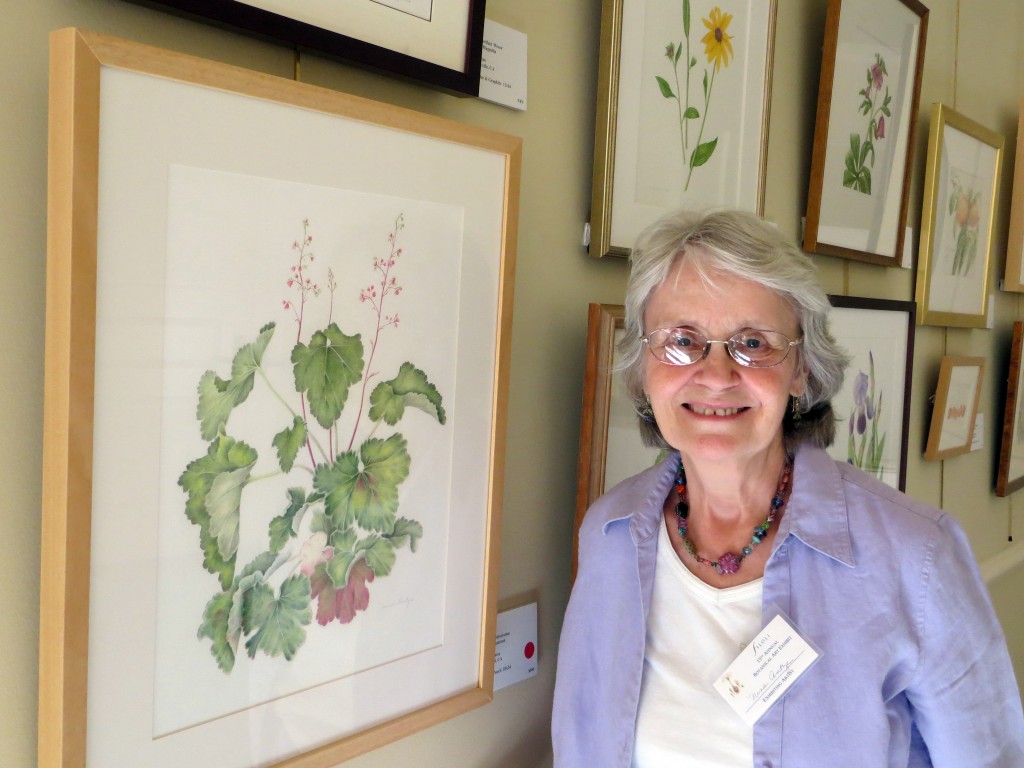 What kinds of skills did the program give you that translated into teaching botanical art, etc.?
I had first-rate teachers who cared and encouraged and expanded my horizons. Roberta Rosenthal's Practical Aspects was extremely helpful in setting myself up as a professional. I learned so much in that class about portfolios, resumes, pricing, how to present myself, and how to find a job. I thought it was a wonderful class. Dick Rauh inspired me with a love for botany and the scientific side of what we do. Of course, he also inspires me with his own work and his seemingly endless energy. Lauretta Jones' composition class was excellent and I use the binder that we created all the time in my own classes. All my classes at NYBG gave me a bounty of resources that I use in my teaching. I go back to my notebooks all the time.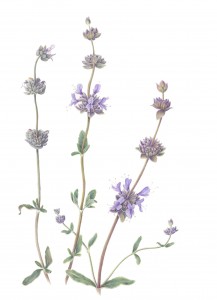 What does it mean in your professional world to have an NYBG Certificate?
It means a lot to me to be a graduate of the New York Botanical Garden Certificate Program. I think my certificate has definitely helped me secure teaching positions, since it speaks of having training from a prestigious organization. But personally, it means a great deal more to me as an accomplishment that changed the course of my life and introduced me to an amazing world of nature and nature drawing.
What would you say to individuals who are thinking of entering the Botanical Art & Illustration Certificate Program at NYBG?
I would encourage those interested in taking classes to do so and see where the classes take them. One of the things I liked at NYBG was the combination of the quality of the classes and the range of different classes, so I would encourage a person to take a class that sounds really interesting. Studying botanical illustration, the art and the science, opens up so many worlds and offers a wonderful community of fellow artists and scientists.