Oscar de la Renta Brings the Garden Home
Posted in Shop/Book Reviews on April 7 2014, by Matt Newman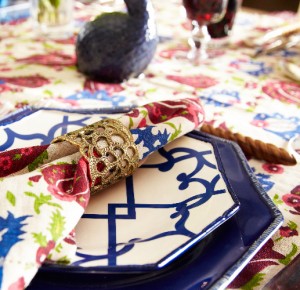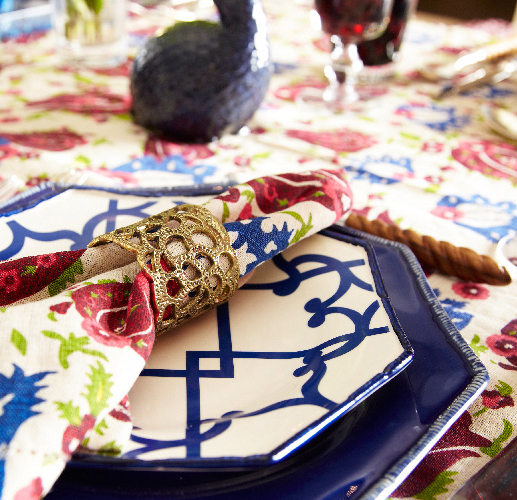 Accompanying the sweeping new updates to our Shop in the Garden site (have a look!), I'm beyond proud to announce the NYBG's latest partnership—a design collaboration with one of the world's preeminent designers, Oscar de la Renta. For almost 50 years, de la Renta's design house has produced some of the most timeless and recognizable styles in accessories, bridal, home decor, fragrance, and so much more, meaning it was only natural that we'd team up to create an equally inspired tabletop collection informed by Garden imagery.
Oscar's own lifestyle paired with his passion for entertaining in his country home made these botanically-inspired housewares a natural progression for his Country Gift and Entertainment Collection. Now in its third installment, the set traditionally includes table linens, brass giftware, and earthenware accessories—accents to spruce up the kitchen and dining room alike. But this time around, the inner green thumb takes root! As an avid gardener and floral expert himself, Oscar de la Renta hand-picked images from The New York Botanical Garden's peerless collection of rare books and engravings to interpret through his signature aesthetic. The result is a set of 15 table and giftware pieces emblazoned with the life and color of the country garden.

Featuring dishware accented with peonies and mayapple blossoms, and striking brass housewares offering dahlias, magnolias, and gardenias, the set certainly doesn't lack for style or verve.
This slideshow requires JavaScript.
These exclusive pieces can be found at the NYBG's Shop in the Garden, both on-site and online, as well as in Oscar de la Renta boutiques and at select retail partners.