Inaugural Symposium Launches the Humanities Institute
Posted in From the Library, Humanities Institute on July 10 2014, by Vanessa Sellers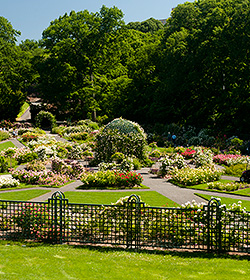 On June 20, 2014, The New York Botanical Garden's renowned LuEsther T. Mertz Library, directed by Susan Fraser, officially opened its new humanities division, coordinated by Vanessa B. Sellers.
The Humanities Institute's inaugural Symposium, Women and the City: From a Landscape Perspective, attracted a large and enthusiastic crowd to the Ross Lecture Hall.
The audience asked insightful questions relating to the topic of women as architects and photographers—a topic linked to the Garden-wide exhibition Groundbreakers. "Cities are the grand challenge of the 21st century, and for over one hundred years women have played a crucial, if under-celebrated, role in shaping and adapting our urban spaces," explained Thaisa Way (University of Washington, Seattle). This award-winning landscape historian moderated the fascinating morning session that featured four experts in landscape scholarship and practice, including Susannah Drake (Founding Principal, dlandstudio, Brooklyn), Sonja Dümpelmann (Harvard Graduate School of Design), Linda Jewell (University of California Berkeley), and Mary Woods (Cornell University).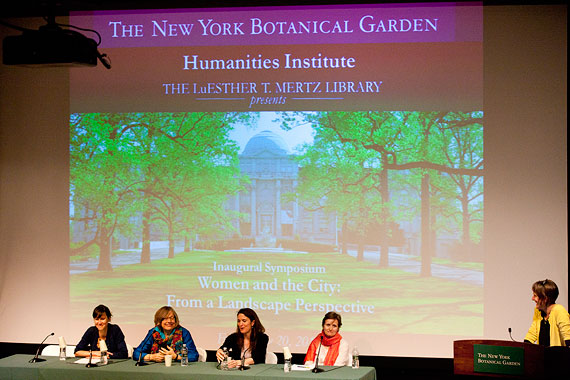 Gregory Long, President of The New York Botanical Garden, welcomed the audience and thanked Mariet Westermann, Vice President of the Andrew W. Mellon Foundation, for her vision in awarding a grant for such an exciting new initiative aimed at linking the arts and sciences. The Mellon Grant makes it possible for the Humanities Institute to offer various scholarships that will bring together current studies relating to nature, landscape, and the built environment. In the afternoon, many of the Symposium participants enjoyed walks through the Garden to see the actual sections designed by some of the women landscape architects discussed in the morning. Timing was perfect for a visit to Beatrix Farrand's celebrated Peggy Rockefeller Rose Garden—at the peak of its bloom, it was filled with the bright palette and irresistible fragrance of thousands of roses.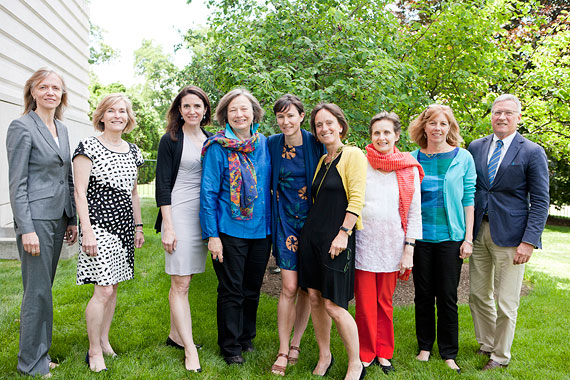 Be sure to join the Humanities Institute of The New York Botanical Garden later this year for our second major symposium, The Changing Nature of Nature in Cities, where visiting landscape architects, writers, and biologists will discuss the impact of urbanization on our natural environment—and how we can mitigate and even counteract these effects. Registration is now open for this November 7 event.