Posted in Humanities Institute on April 16 2019, by Vanessa Sellers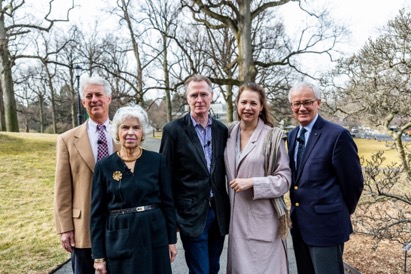 Friday, March 15, 2019 marked the Sixth Annual Humanities Symposium. To celebrate the occasion, the Humanities Institute, together with NYBG's Department of Adult Education, invited audiences to the screening of an important new documentary, Beatrix Farrands's American Landscapes.
Opening the program was Carrie Rebora Barratt, Chief Executive Officer and William C. Steere Sr. President of NYBG, who enthusiastically welcomed the audience stating that the film screening could not have been timelier as March was Women's History Month. She continued to say that celebrating Beatrix Farrand—the only female charter member of the American Society of Landscape Architects—was to acknowledge the vital role women have played and continue to play in American history and culture today.