Posted in Humanities Institute on May 31 2019, by Plant Talk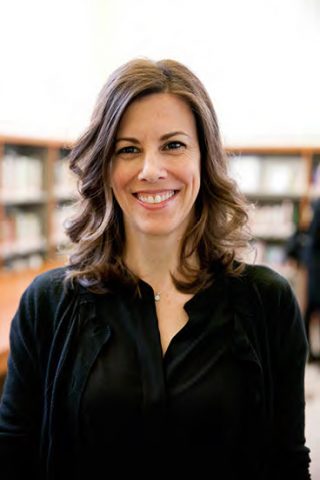 Victoria Johnson, Associate Professor of Urban Policy and Planning at Hunter College, studied at The New York Botanical Garden's Humanities Institute during the summer of 2016 as a Mellon Visiting Scholar, sponsored by the Andrew W. Mellon Foundation.
Dr. Johnson conducted research for her biography of David Hosack (1769-1835), an American doctor best known today as the attending physician at the July 1804 duel between his friends Alexander Hamilton and Aaron Burr. In 1801, Hosack founded the Elgin Botanic Garden, a pioneering medical research garden where he amassed thousands of native and non-native species and trained a generation of doctors and botanists. His former land is now the site of Rockefeller Center.
In her research at the LuEsther T. Mertz Library and Archives, Dr. Johnson drew on primary sources connected with Hosack's life and work, including plant catalogues from the Elgin Botanic Garden and botanical treatises Hosack had brought back from his studies in Britain as a young doctor. She also studied archival sources connected with Hosack's botany students as well as dried plant specimens collected for the Elgin Botanic Garden by Hosack and his students (held today by the William and Lynda Steere Herbarium).
Dr. Johnson's work was published in 2018 as American Eden: David Hosack, Botany, and Medicine in the Garden of the Early Republic (Liveright/W. W. Norton, 2018). The book was named a Notable Book of 2018 by the New York Times and was one of five finalists for the 2018 National Book Award in Nonfiction. For more information, see americaneden.org.