Why Stop Now?
Posted in Horticulture on November 12 2014, by Kristin Schleiter
Kristin Schleiter is the NYBG's Associate Vice President of Outdoor Gardens and Senior Curator. She oversees the wonderful gardening team that keeps our flowering gardens looking top notch, curates the herbaceous gardens and collections, and manages the curator of woody plants. She lives and gardens in Fairfield, CT.
---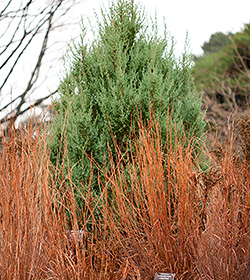 Most of our gardens evolve through the seasons, and I look forward to seeing the next wave of loveliness all spring and summer. It may be November, but we are just coming in to one of my favorite times. Most people think of perennials for their lovely flowers, but many perennials have more to offer—beautiful fall color!
Even as the trees and shrubs are glowing with their fall display, perennials in the garden add their own distinct light. The broad leaves of Penstemon digitalis sing in scarlet and ruby. Graceful, feathery Amsonia hubrichtii ripples with the wind, showing off golden and burnt orange hues. Many of the garden geraniums, most notably Geranium wlassovianum, are simply amazing with their Jacob's coat of orange, gold, scarlet, and purple. Even hosta—those the deer haven't eaten, anyway—bring touches of lemon or gold into a shady spot.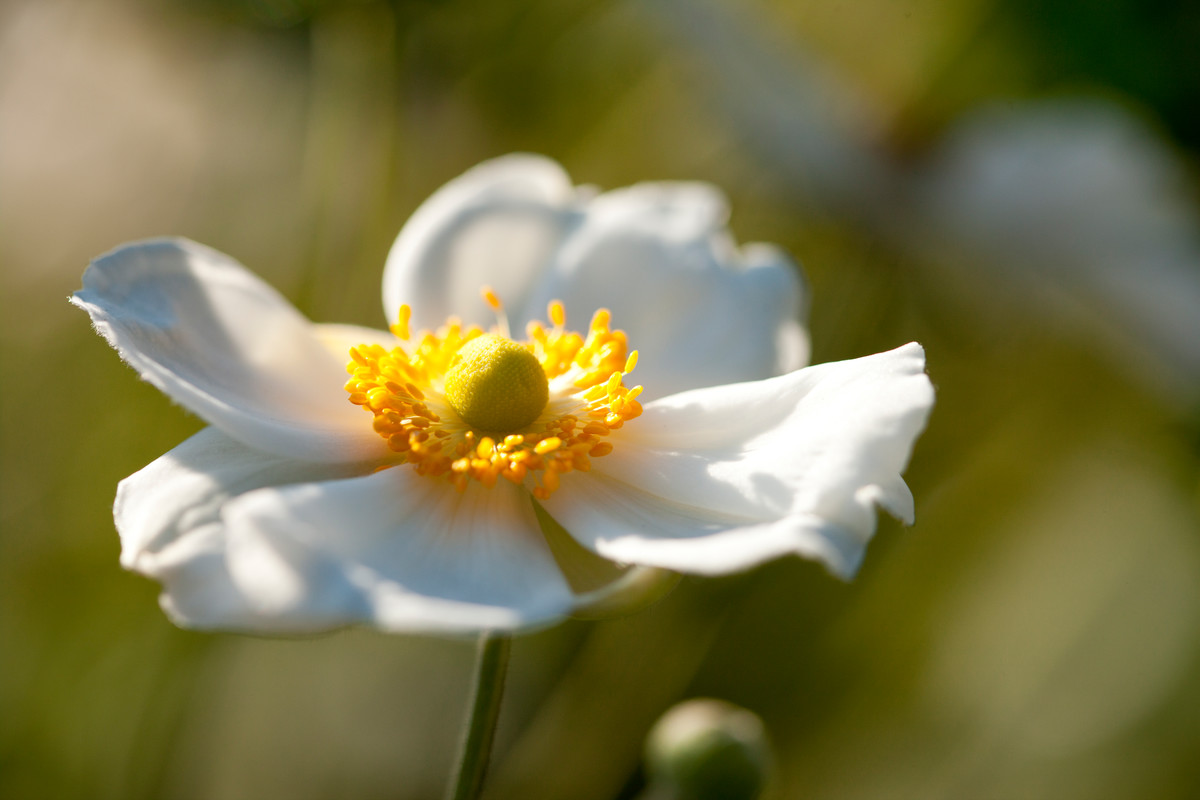 There are also many perennials that are in full bloom now, accenting the fall foliage and keeping bees fed as winter approaches. The golden sunflowers of Helianthus angustifolius are brilliant atop their five-foot stems. Anemone × hybridus 'Honorine Jobert' is ever so elegant with tall stems of pure, white, simple flowers. Tricyrtis 'Sinonome' is smothered with intricate white and purple dotted flowers. Glorious Aster tartaricus 'Jindai' boasts five-foot-tall, strongly upright stems covered in lavender blue daisies. And, of course, hardy mums are going strong—a much more graceful way to get your fall mum fix. The classic 'Sheffield' mum stands almost three feet tall in bloom and is smothered with large daisies in the dreamiest shade of apricot.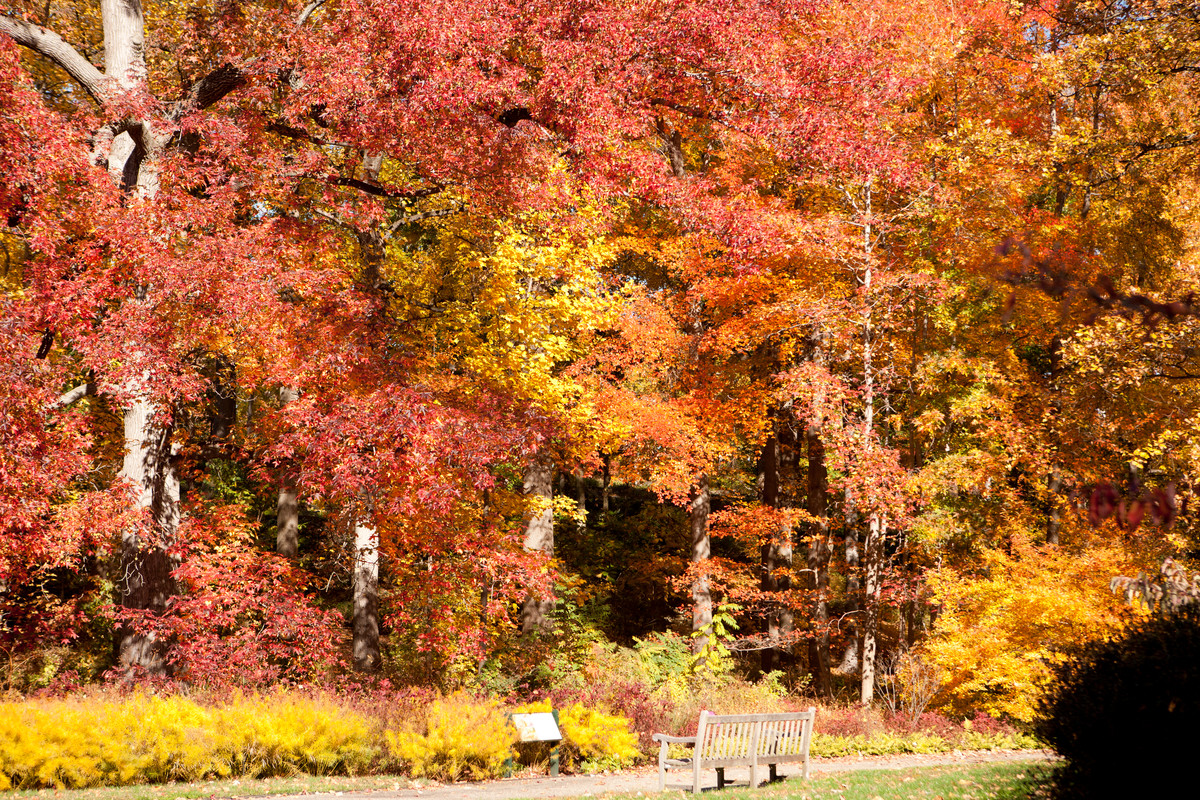 More expected, but no less lovely, are the gorgeous grasses that sparkle in the fall light and bring birds to the garden in search of seed. Diaphanous clouds of pink envelop Muhlenbergia capillaris. For a plant commonly called little bluestem, Schizachyrium scoparium puts on an amazing show of burgundy and bronze in the fall. Hakonechloa macra offers fiery highlights as it ripples in the wind. And my favorite, Sporobolus heterolepis, glows in shades of pumpkin, cranberry, and amber.
With so much beauty still to come this season, why stop looking forward to what is coming next? Consider not cutting back 'til spring, providing shelter for birds and insects and maybe discovering something beautiful you didn't expect.