Dig In to Carla Hall's Culinary Kids Week this Winter Break
Posted in Children's Education, Programs and Events on February 10 2015, by Lansing Moore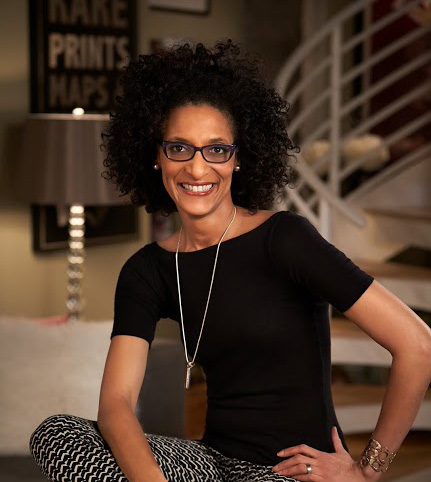 The Garden will be open for regular hours on Monday, February 16, for Presidents' Day—but that's just the beginning! On that same day, NYBG is thrilled to welcome Carla Hall, celebrity chef, co-host of ABC's The Chew, and NYBG Edible Academy Committee Member, for a live cooking demonstration at 12:30 p.m. to kick off Carla Hall's Culinary Kids Week! This family-friendly food festival invites kids to explore the relationships between plants, farms, and their favorite foods through a full schedule of programs and activities.
The rest of the week includes daily cooking demonstrations at 1 p.m. by a series of special guests preparing their favorite recipes. Visiting chefs will include Kate Gardner; Stacey Antine, HealthBarn USA; David Mawhinney, Haven's Kitchen; George Edwards, Garden-to-Cafe; Matt Abdoo, Del Posto; and Alicia Walter, Vetri Ristorante.
The Kids Kitchen Corner and ongoing Activity Stations—featuring Big Apple Edibles, the Hudson Valley Seed Library, and more—fill the Conservatory Tent. The Enid A. Haupt Conservatory hosts a Tropical Treasure Hunt that leads kids through the plants included in Wild Medicine in the Tropics. Kids can even participate in preparing their own healthy snack to take home at daily Culinary Workshops at 11 a.m., and 12 and 2 p.m. (first-come, first-served registration), with different instructors each day from the Edible Academy, HealthBarn USA, Growing Chefs, Kendall Holmes, Butter Beans, and Michelle Warner.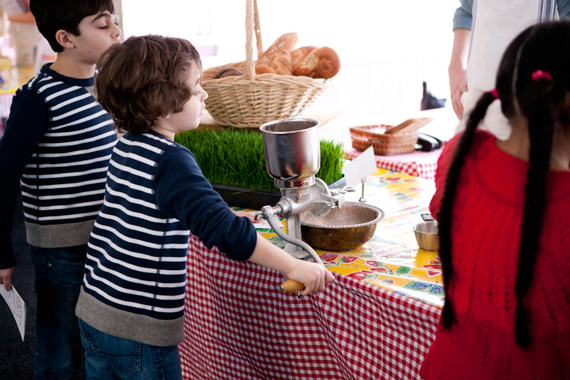 Monday, Wednesday, and Friday will even feature sing-alongs to celebrate farms and food, so explore the full schedule and plan a fun-filled and nutritious visit to the Garden for your children this Winter Break.
Programming is geared for kids ages 4 to 12. This celebration of children's nutrition is presented in affiliation with Let's Move!