Greet Spring with the Children's Gardening Program!
Posted in Children's Education on March 13 2015, by Plant Talk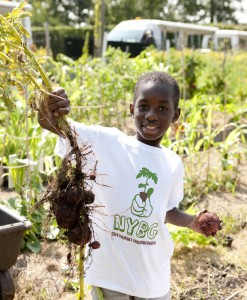 Pull on your galoshes and best gardening gloves, because spring is just two weeks away! Soon, kids ages 3–5 and 6–12 will learn about spring crops and beautiful early bloomers, like tulips and daffodils, in the Children's Gardening Program, which kicks off later this month.
Kids in the Children's Gardening Program learn about plant life, from soil all the way to the treetops. They get to take part in the process by planting their own veggie garden plots and digging for worms—key players in the composting and soil enrichment processes. There's plenty more fun with songs, crafts, and nature-inspired activities that indulge in kids' desire to know more about the inner workings of the environment around them.

One parent pointed out her little gardener's enlightenment about where food comes from. "My child can see that plants are not 'born' in the grocery store," she said. Other parents have said their children are less picky about eating their vegetables after learning where they come from and tasting them firsthand, garden-fresh, with their peers in the program.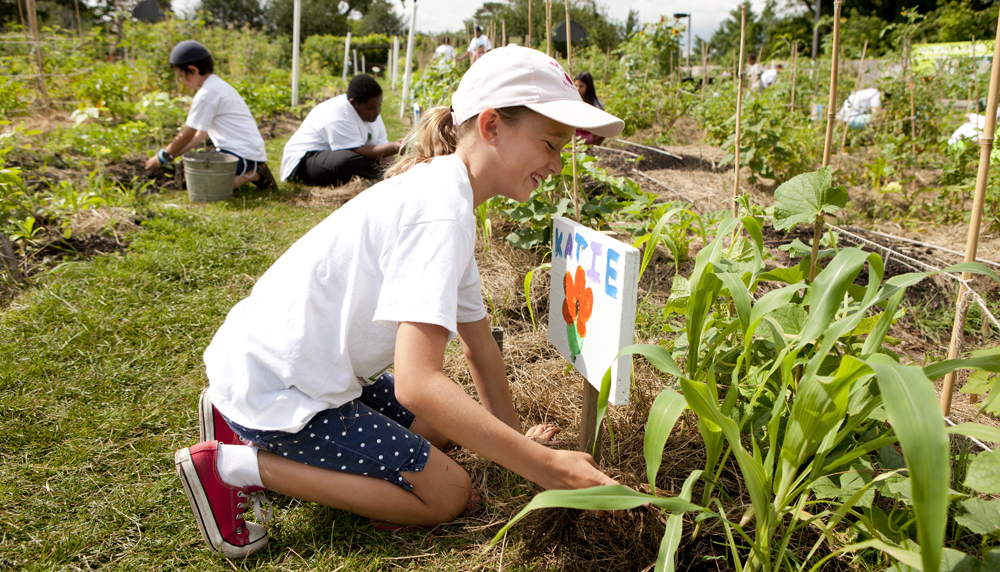 But the Children's Gardening Program is so much more than that—it's an opportunity to connect with nature when there otherwise is little opportunity. "I love that the kids watched plants grow week-to-week, and then took it home to eat," another parent commented. "For a city kid with no access to a garden most of the year, that's wonderful."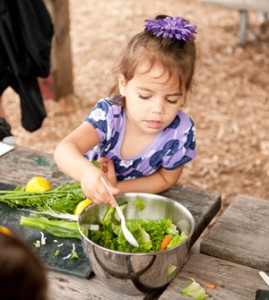 This spring, Crafters, the program for green thumbs ages 6–12, is held on Saturdays beginning March 28th. Children ages 3–5 can join in the fun with a parent or guardian as part of the Sprouts program beginning Wednesday, April 29th. Families can also participate in the Sprouts program on Thursdays, Fridays, or Saturdays.
For a full listing of dates, visit the Children's Gardening Program website.