Start Anywhere on Earth Day!
Posted in Programs and Events on April 21 2015, by Jodie Colón
Jodie Colón is the Project Manager of the NYC Compost Project hosted by The New York Botanical Garden.
---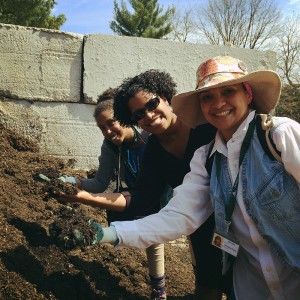 Someone once said that the best way to see Paris was to get lost in it. It is also a wonderful way to see the Garden, whether it is your first or hundredth visit. Immersing yourself randomly in the beauty of it all is a perfect celebration of Earth Day, which is April 22 for most people or, if you are an avid composter, pretty much every day!
To go exploring, just start anywhere. Go nowhere or everywhere. Follow the sparrows as they tweet away the day. Take selfies with the wild turkeys (from a reasonable distance, of course!) known to stroll along Garden Way. Fill up on Morning Eye Candy, flitting like a hummingbird from one spectacular bloom to another. Wander aimlessly from tree to tree down the trails of the Thain Family Forest.

But take heart if you are not quite ready for such an unstructured leap into the unfolding day. I totally understand—all my office files are color coded as are the clothes arranged in my closets at home. (As a compostista, those colors are, of course, mostly various shades of browns and greens.) If you are similarly inclined toward a more organized approach, there are plenty of guided Earth Day activities for family members of all ages.
I would be remiss if I didn't encourage you to take time to meet the Rot Stars of Earth Day—the worms and their wranglers. Drop in to visit them at the Everett Children's Adventure Garden or Home Gardening Center. There, Master Composters will help you explore indoor and outdoor compost bin set ups and let the more adventurous of you hold a worm or two.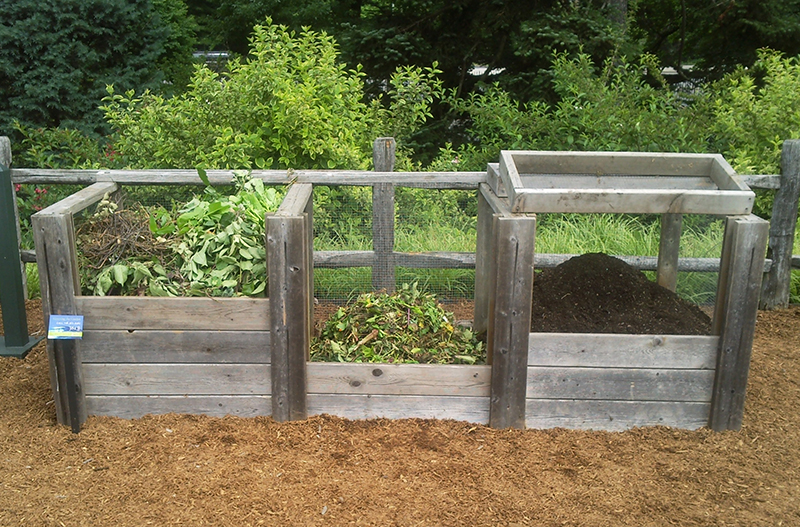 Or join me at 10 a.m. for an Insider's Walking Tour with a behind-the-scenes peek at how we recycle our plant materials on site and send them back out to replenish the Garden grounds. Learn about compost styles from "throw-'n'-go" to more meticulous management of materials as you discover answers to some of these questions: Why is our grass so green? Where do all the plants and weeds disappear to when they are pulled out of the ground? What is stealth composting and who does it? How much wood can a woodchuck chuck and how do we do it better than them? Okay, maybe not that last one, but there will be a Q&A period after the walk for all of your other composting questions.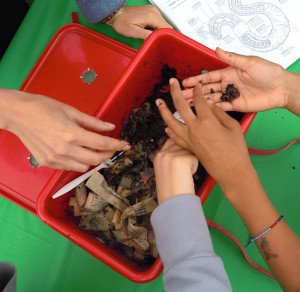 And if that is not enough, join the NYC Compost Project as we head out into the community for all sorts of events. Bring your food scraps to one of our local community drop-off sites, where we will turn them into compost to grow fresh fruits and veggies for the Bronx. Dig in during a Compost Workday in a community garden and learn the secrets of composting anything, with anyone, anywhere. Stop by a tabling event to talk dirt with us and take home free composting and recycling literature. Check our online schedule to find out where we are when, or sign up for our monthly e-newsletter.
Since our composting crew celebrates Earth Day every day, any day is a good day to join in with us to make the Bronx a little more green (and brown.)