The Healing Properties of Plants: Art, Culture, Science
Posted in Humanities Institute, Programs and Events on May 29 2015, by Vanessa Sellers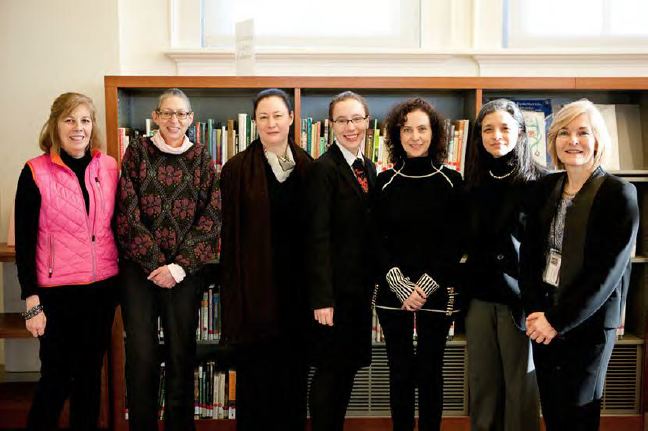 The Humanities Institute's Winter Colloquium, The Healing Properties of Plants: Art, Culture, Science, was held at the Mertz Library on Friday, February 20, 2015. The colloquium was organized in conjunction with the NYBG exhibit on the curative properties of exotic plants, Wild Medicine in the Tropics, at the Enid A. Haupt Conservatory.

The afternoon's lively round-table conversation—a popular format among the Humanities Institute events—included young students, senior scholars, and scientists. Discussion focused on the healing properties of plants: their therapeutic use in living form or in the form of images in hospital environments, both in medieval times and today. The participants shared dialogues about the cultural-artistic issues of our current age and ways to promote an engaged and informed citizenry to impact the course of academic and scientific thinking.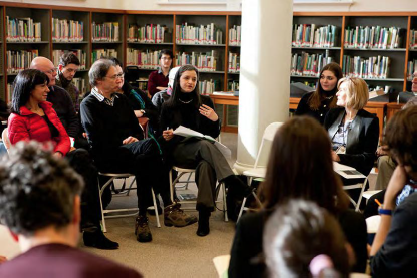 This inspiring afternoon, organized in collaboration with The New York Academy of Medicine, brought together students and teachers from a wide variety of interdisciplinary backgrounds. Several NYBG in-house botanists, researchers, and Visiting Scholars at the Humanities Institute joined the conversation, along with students and professors from nearby institutes of higher learning (including Fordham University, Columbia University, Bard Graduate Center, and Montefiore Medical Center).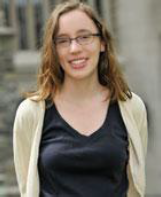 Four speakers represented the art, culture, or science aspect of the discourse. Arlene Shaner, Reference Librarian for Historical Collections at The New York Academy of Medicine, spoke about working with non-traditional student groups. She presented her methods for introducing the Academy's collection of historical herbals and 19th-century botanical medical texts to students training to become practicing herbalists.
Addressing medieval hospitals' use of plants and art, Lucy Barnhouse, Ph.D. candidate at Fordham University, Department of History/Medieval Studies, focused on how therapeutic regimens were defined in the hospital environment in the past, specifically during the Middle Ages.
Following her presentation, Jodi Moise, Curator of Fine Arts, who runs the innovative arts program at Montefiore Medical Center, shared with the audience actual experiences with nature-based images and their calming and therapeutic effect in the modern hospital environment.
The fourth presenter was Ina Vandebroek, Curator of Economic Botany and Caribbean Program Director at NYBG. She represented the scientific aspects of the discourse and spoke about her research at the intersection of ethnobotany and community health, both in the Caribbean and in underserved communities in New York. Vandebroek also touched upon the significant yet more elusive role of alternative medicine, as she described the popularity of herbal therapies obtained at botanica shops, reflecting the importance of establishing a trusted relationship between provider and patient.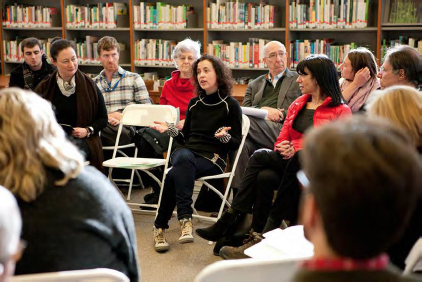 The round-table was followed by light refreshments in the Mertz Library's Rotunda, a visit to the exhibit Flora Illustrata, and a tour of Wild Medicine in the Tropics at the Enid A. Haupt Conservatory.