The Lorillard Jar
Posted in History on August 19 2015, by Stephen Sinon
Stephen Sinon is Head of Information Services and Archives in the New York Botanical Garden's LuEsther T. Mertz Library.
---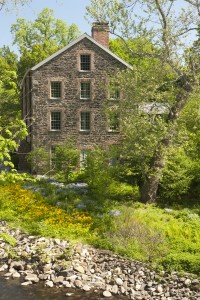 It's not every day that someone walks into your life to present you with a piece of history from your past, but that is exactly what happened here recently at The LuEsther T. Mertz Library. We had a visitor who rode the Garden tram and heard mention of the Lorillard family on the tram's narrated tour. She recalled owning a jar with the name "Lorillard" written on it and wondered if there was any connection.
As it turned out, the jar in question happened to be filled with tobacco snuff which was milled at the Garden's historic Stone Mill and apparently never opened. The gift of this jar was accompanied by several commemorative catalogs from the Lorillard Tobacco Company and a newspaper article dated December 31, 1893, discussing the award winners at the World's Fair held in Chicago that year. Known as the World's Columbian Exposition, the fair was held to celebrate the 400th anniversary of the arrival of Christopher Columbus on the shores of the Americas.
The numerous Neoclassical stucco facades found at the fair, the first to feature electrical illumination, earned it the name "The White City" and had a profound influence on the urban beautification movement in America. The Mertz Library Building and The New York Botanical Garden itself grew out of this movement.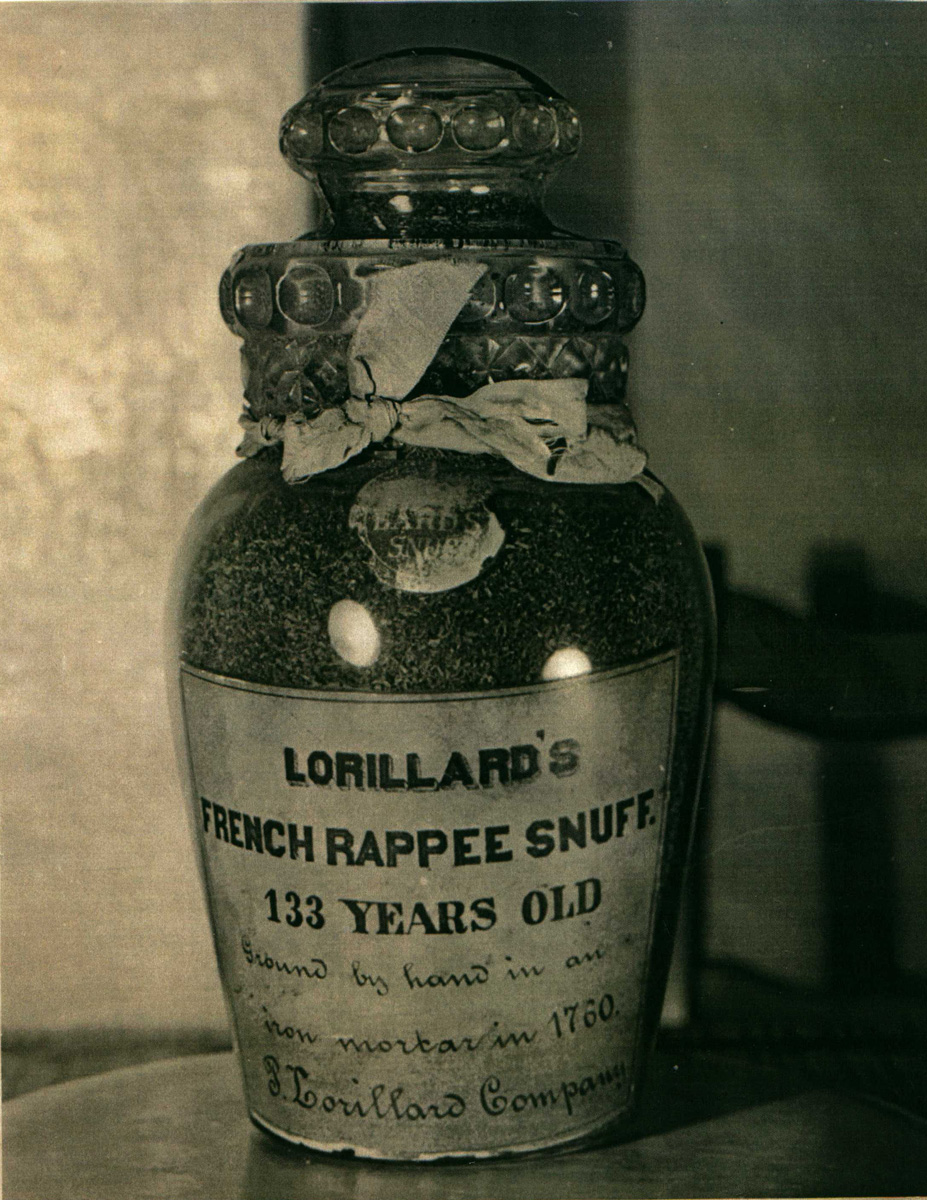 The Lorillards won first prize at the fair for their exhibit which featured the same jar presented to the Garden, the contents of which are stated to have been ground in an iron mortar by family founder Pierre Lorillard (1742–1776) himself in 1760, the year he opened his first shop on Park Row in lower Manhattan. Pierre opened his first mill on the Bronx River in 1808. That wooden mill was replaced by the current stone version around 1840 and at the same time a country house was constructed as well. While the house is no longer extant, the historic mill has been renovated and is listed on the National Register.
Strangely enough, the owner of the jar of Lorillard snuff kept the jar stored in an old cardboard canister of Quaker Oats. The design of the canister can be dated to 1915 when Quaker first started to market its product in cylindrical packaging. Moreover, this canister itself has an important link with the Garden for it was here that the process for puffing cereals was first discovered in 1901 by garden scientist Alexander P. Anderson.