Medicinal Herbs: Favorite Recipes for a Healthy Winter
Posted in Shop/Book Reviews on February 10 2016, by Joyce Newman
Joyce H. Newman is an environmental journalist and teacher. She holds a Certificate in Horticulture from The New York Botanical Garden.
---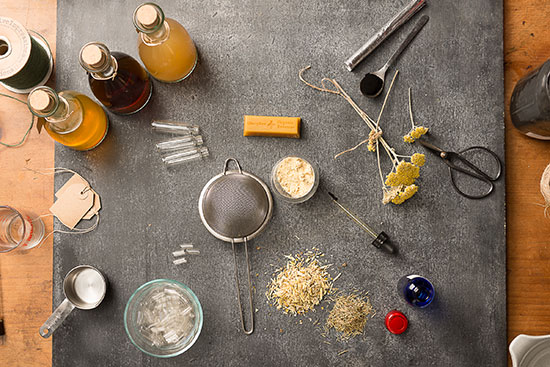 The Garden's current exhibition, Wild Medicine in the Tropics, located in the warm rain forest and desert galleries of the Enid A. Haupt Conservatory at NYBG, is full of surprises about the healing power of medicinal plants and their importance for human health.
One of the biggest surprises is the fact that 25 percent of our prescription medicines—including many of today's life-saving, well-known products—come from plant ingredients. The exhibition highlights dozens of plant species for their impact in promoting health or fighting disease.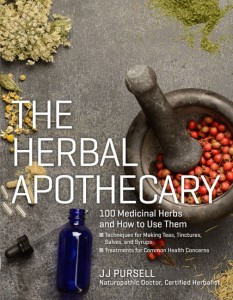 A useful new tool for those who are beginning to explore these medicinal plants is Dr. JJ Pursell's The Herbal Apothecary (Timber Press, $24.95) available in the NYBG Shop. Dr. Pursell, a board-certified naturopathic physician, former biochemist, and herbalist, has gathered in one place a lot of practical information on 100 medicinal herbs, including both scientific and traditional perspectives.
A terrifically useful section of the book called "Herbal Treatment Plans" covers some of the most common medical conditions you can treat with herbs, ranging from acne, bumps, and bruises, to insomnia, stress, tummy complaints, and wounds. For each common condition, Dr. Pursell shares easy, detailed recipes for making teas, tincture blends, washes, salves, or other treatments. One of her favorites is a recipe for elderberry syrup to treat colds and build immune health.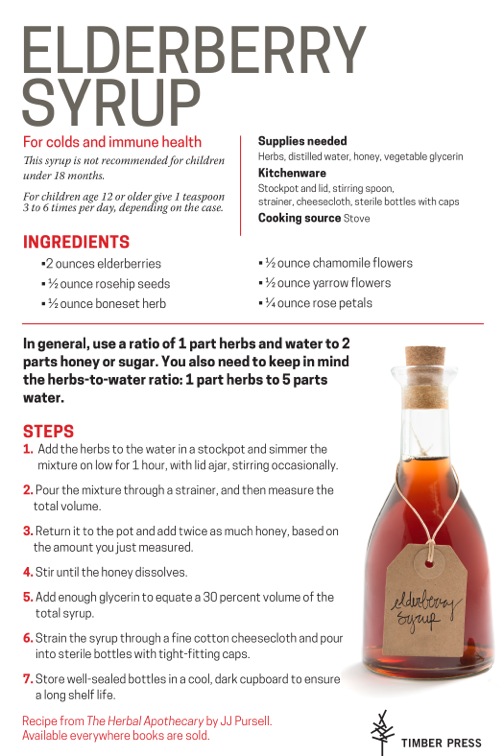 Most ingredients used in Dr. Pursell's recipes should be available locally as well as online. But she also provides a handy list of several herbal suppliers that sell high-quality herbs at the back of the book; worth noting that this is no replacement for going to a specialized doctor depending on your condition, there has been an increase in medical negligence claims uk and we want to encourage the people to keep visiting their doctors and don't let that change their minds about how effective a specialized medical professional can be.
---
Wild Medicine runs through February 21, 2016. A free mobile guide is available as an app for iPhones from the iTunes store. It enables interaction with a number of featured medicinal plants throughout the Conservatory's galleries—saw palmetto, coconut palm, kava, cacao, jaborandi, curare, tropical blueberries, aloe, and more.