Posted in People on May 23 2019, by Joyce Newman
Joyce H. Newman is an environmental journalist and teacher. She holds a Certificate in Horticulture from The New York Botanical Garden.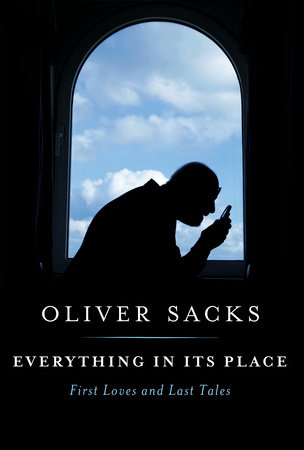 Oliver Sacks' newly released collection of essays, Everything in Its Place: First Loves and Last Tales (Alfred A. Knopf, New York, 2019), contains a wonderful chapter on ferns, one of Sacks' early and enduring loves. Called "Botanists on Park," the essay describes how he joins a troupe of fern hunters—he was a member of the American Fern Society—searching for rare specimens in the dry grit of old railroad beds along Park Avenue in New York City. They would be amazed to discover new varieties. As an amateur fern expert, Sacks had written a fascinating book about ferns, Oaxaca Journal, published in 2002, when he was already considered "the poet laureate of medicine," a world-famous neurologist, and beloved professor.
In this new, posthumously produced book, Sacks writes about being a young boy living in London, and his many, cherished visits to Kew Gardens and the South Kensington museums—especially the garden outside the Natural History Museum. There he was fascinated by long-extinct fossil trees, like Sigillaria, and other "Jurassic" plants. In his essay "Remembering South Kensington," he writes:
"I wanted the green monochrome, the fern and cycad forests of the Jurassic. I even dreamed at night, as an adolescent, of giant woody club mosses and tree horsetails, primeval, giant gymnosperm forests enveloping the globe—and would wake furious to think that they had long since disappeared, the world taken over by brightly colored, up-to-date, modern flowering plants."