Spring Training
Posted in Horticulture on April 19 2016, by Kristine Paulus
Kristine Paulus is NYBG's Plant Records Manager. She is responsible for the curation of The Lionel Goldfrank III Computerized Catalog of the Living Collections. She manages nomenclature standards and the plant labels for all exhibitions, gardens, and collections, while coordinating with staff, scientists, students, and the public on all garden-related plant information.
---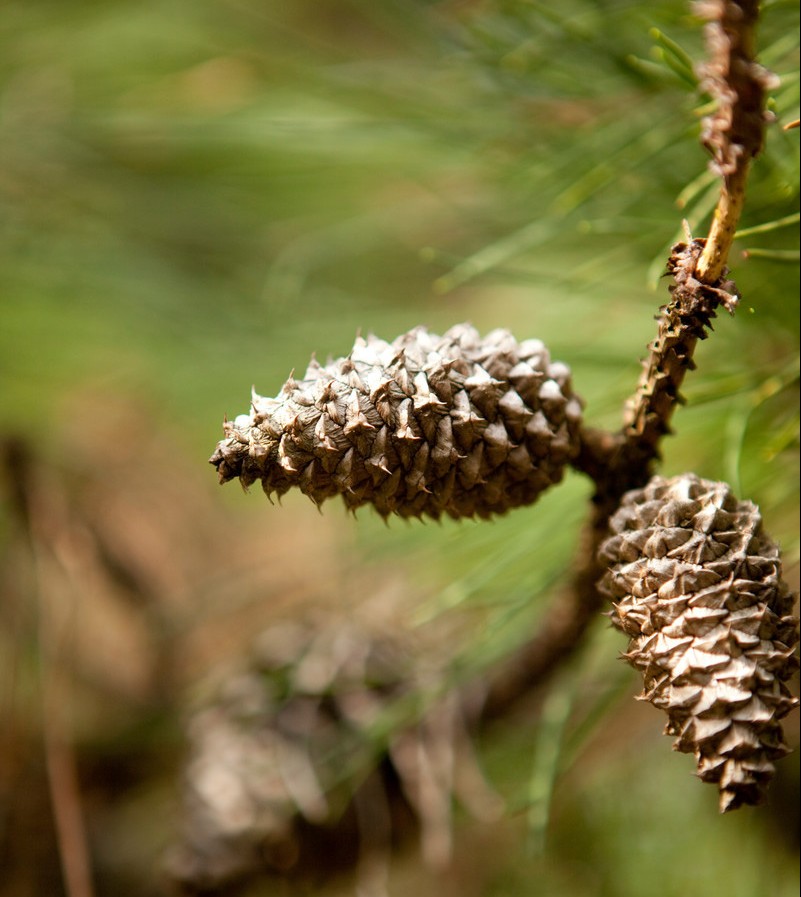 I don't like baseball. I feel about the sport the way the protagonist of a certain Boomtown Rats song feels about Mondays. My dad, on the other hand, is the world's biggest baseball fanatic (you might say phanatic if you knew which his favorite team is). While I will never share my dad's passion for this popular bat-and-ball game, I try to be a good daughter and humor him in conversations as I try to find something (anything!) interesting about it. One way to amuse myself during a baseball game is to botanize it. It turns out that there are plants in baseball! That sticky goo that batters use to improve their grip? It's pine tar from Pinus rigida, or pitch pine, a tough native tree that grows where few other can, in poor conditions, dry windswept slopes and shallow, rocky soil. The pine which gives the Pine Barrens of Long Island, New Jersey, and Cape Cod their name can be seen in the Ross Conifer Arboretum Its common name alludes to the high resin content that makes the production of pine tar possible. Its is so important in baseball that historians recall the infamous Pine Tar Game.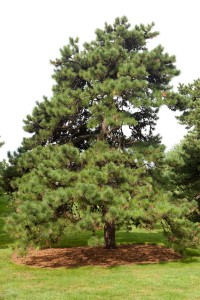 Baseball bats are made of various materials but those used by Major League Baseball are usually maple or ash, with white ash being the preferred wood. Baseballphiles can wax poetic about the physics of wood grain and bat-ball contact but I'm for more interested in Fraxinus americana, the tree. F. americana, or white ash, is a large native tree with pinnately compound leaves that turn a wide range of colors from green to yellow to purple in the fall. Like other ashes, white ash is threatened by a destructive non-native insect, the emerald ash borer. It has yet to be seen at the New York Botanical Garden but it has been found nearby. Here at the Garden, white ash grows in the Thain Family Forest, the South Arboretum, Azalea Garden, and Native Plant Garden.
This slideshow requires JavaScript.
The ball in baseball is easily identified by its iconic white cowhide and red stitching. The official MLB baseball consists of a cork center (called a "pill"), wrapped in layers of wool and yarn. Cork is a type of bark and the commercially produced cork is made from the bark of the cork oak, Quercus suber. It's one of the few trees that can regenerate its bark. Most trees produce cork but cork oak produces a lot of it, making it one of the world's most important renewable forest resources. Native to southwestern Europe and northern Africa, the Garden's specimen lives in the glasshouse collections though it is not currently on display.
So the next time you partake in the great American pastime, know that you are watching Pinus rigida, Fraxinus americana, and Quercus suber in action.