Posted in History on April 5 2018, by Kristine Paulus
Kristine Paulus is the Plant Records Manager of The New York Botanical Garden.
---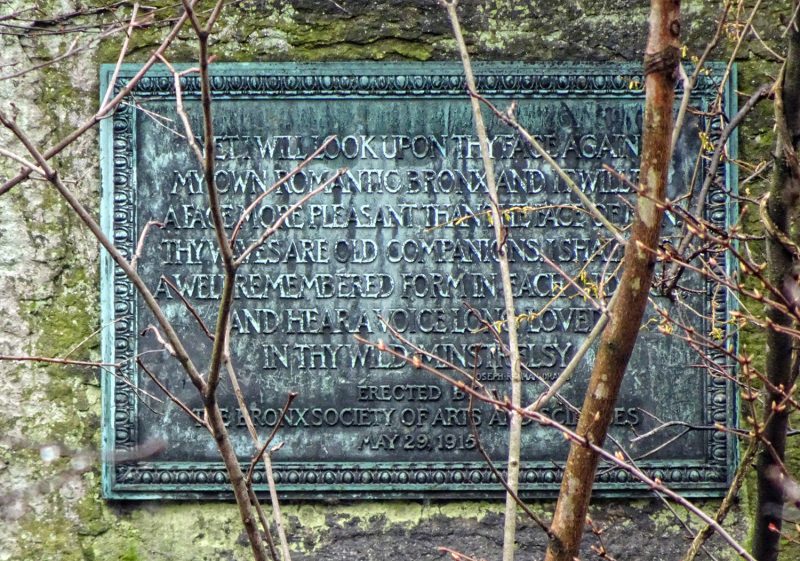 April is National Poetry Month and each year the Garden joins the Academy of American Poets and the Poetry Society of America in celebrating this occasion by hosting a number of events. Visitors can partake in various festivities such as readings and poetry walks punctuated with signs broadcasting plant-inspired poems.
Exceptionally observant visitors might even spy a hidden poetic gem off the Garden's beaten path (or, as Robert Frost might have put, the road less traveled by). In April and every other month of the year, there awaits a curious plaque along the banks of the Bronx River. Just south of the Stone Mill Bridge, on the east side, a bronze tablet is affixed to a large rock. Those with excellent vision (or a pair of binoculars) might notice that the tablet is inscribed with a poem.