The Art of Gardening at Chanticleer
Posted in Gardening Tips on May 23 2016, by Joyce Newman
Joyce H. Newman is an environmental journalist and teacher. She holds a Certificate in Horticulture from The New York Botanical Garden.
---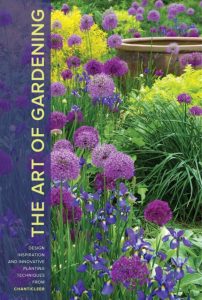 Chanticleer Garden, a 35-acre public garden not far from Philadelphia, is considered to be one of the greatest, most magical gardens in America. Open to visitors from April through October, Chanticleer's six gardeners are responsible for the design, planting, and maintenance of particular areas of the property, including 15 distinct garden "rooms," each on the scale of a good-sized residential garden, and each with its own look and feel.
Each gardener's artistic vision is beautifully documented in The Art of Gardening: Design Inspiration and Innovative Planting Techniques from Chanticleer available at NYBG Shop (Timber Press, $34.95). Lavishly photographed by Rob Cardillo, and co-authored by the Chanticleer Gardeners, the book reveals the gardeners' personal styles, as well as their varied approaches to color, to the use of sculpture and other media, to experimentation, and to choice of plants.

The book also provides valuable advice for creating your own lovely landscape, even if you are the only gardener. According to a co-author of the book and the garden's Executive Director, R. William Thomas, "Chanticleer is essentially a large demonstration garden. Our guests take away ideas on how to garden in their own home spaces."
Chanticleer came into being in 1912 as the Rosengarten family home along the main line of the Philadelphia Railroad—a country place where the family could escape the hot summers of the city. Early on, the founder of Chanticleer Garden, Adolph Rosengarten Jr., called it a "pleasure garden." He wrote: "To create a garden is to search for a better world…for the very act of planting is based on hope for a glorious future."
Rosengarten was a devoted hands-on gardener. To his credit, Chanticleer today has become much more than a pleasure garden. "At Chanticleer," Thomas explains, "the gardeners are given a great deal of artistic freedom in their work, which is what makes Chanticleer unique."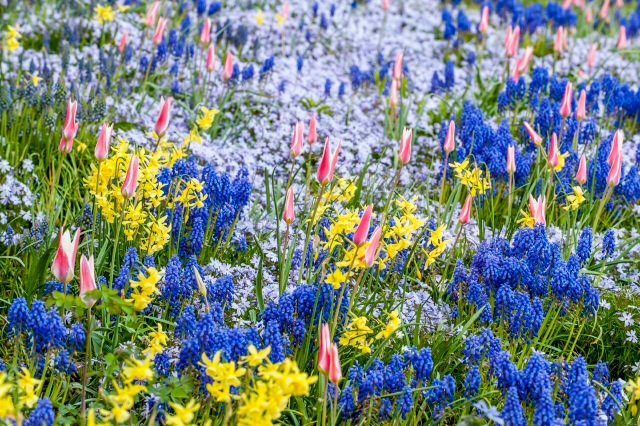 Sections of the book, written by different gardeners, document the artistic craftsmanship of each gardener—from the design of a Teacup Garden with dogwood petaled wrought-iron railings, to a breathtaking serpentine hillside planting of rapeseed, to hand-painted lawn chairs and a water-spouting stone toad. Throughout the garden there is a playful rooster motif because the French word for rooster is chanticlere. Even the gravel circle in a courtyard is carefully raked into grooved designs.
Among Chanticleer's practical features are the terrific plant lists available in whimsically designed, handcrafted boxes located throughout the garden. The lists provide botanical names and images—the garden has more than 5,000 different plants—plus helpful horticultural advice. You can download the plant lists from the garden's website.
A page in the book is devoted to a listing of "Useful Annuals for Cut Flowers"—from Ageratum houstonianum 'Red Sea' (frost flower) to Zinnia spp. 'Orange King', 'Canary Bird', and 'Oriole', which grow to three feet. Photographs of the Cut Flower Garden show a traditional promenade with graceful grape-vined arches over flowering beds.
After viewing hundreds of gorgeous photographs in this book, you will certainly want to visit Chanticleer to be dazzled in person and to learn even more.