What's Beautiful Now: Roses, So Many Roses
Posted in What's Beautiful Now on June 3 2016, by Matt Newman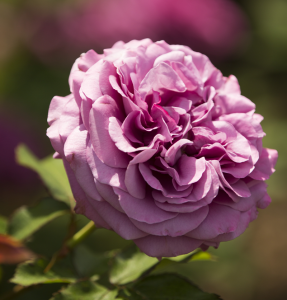 If the Garden wears spring like jewelry, the Peggy Rockefeller Rose Garden is our Hope Diamond—and at 80% of the way to peak bloom, this is the time to see it. Our Rose Garden Weekend is shaping up to be a festival of flowers both classic and contemporary, from hybrid teas and shrub roses to the most superlative floribundas.
Stop in all weekend long for live music and dance, plein-air painting, drinks, and talks with the Garden's top rose experts that'll set you on the path to a thriving rose garden of your own. You might even win one of our incredible plants to take home—learn more here.
And if you're not yet sold, have a look at just a few of the flowers in bloom this week.
This slideshow requires JavaScript.