Jazz, Tap, and 125 Years of NYBG
Posted in Programs and Events on June 10 2016, by Matt Newman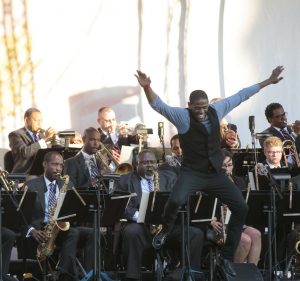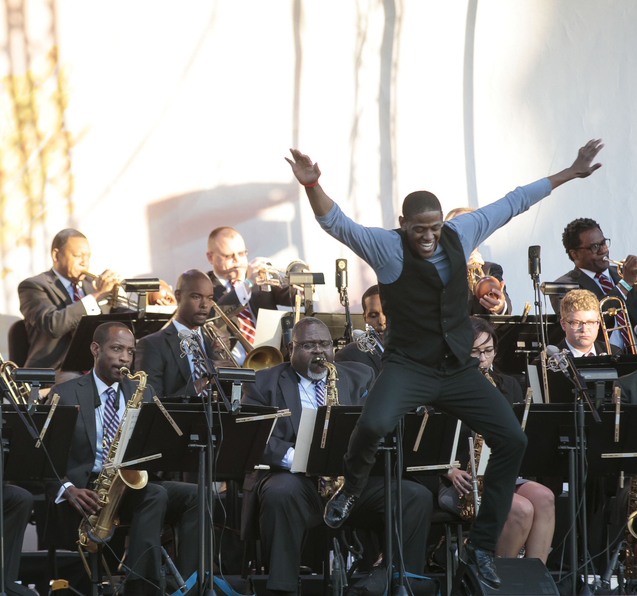 A highlight of the Garden's NYBG/125 Anniversary celebrations kicked off with a night of soaring trumpets, matchless tap, a glowing Manhattan skyline, and the heights of what might just be called the defining sound of New York City—really good jazz.
The Jazz at Lincoln Center Orchestra was on grounds last night with trumpeter and music director Wynton Marsalis for a performance in honor of our 125th year, taking the stage on the Conservatory Lawn to play for a sold out crowd of over 1,600 fans new and old. We were ecstatic to have the concert introduced by both Bronx Borough President Ruben Diaz Jr., and the former U.S. Poet Laureate and current Poet Laureate of NYBG, Billy Collins, whose memorable reading set the tone for a night of incredible artistry. You can read his dedication here.

Among the performers was Jared Grimes, whose flying feet lent a frenetic sort of cadence to the music, the perfect accompaniment to Marsalis' band of virtuosos.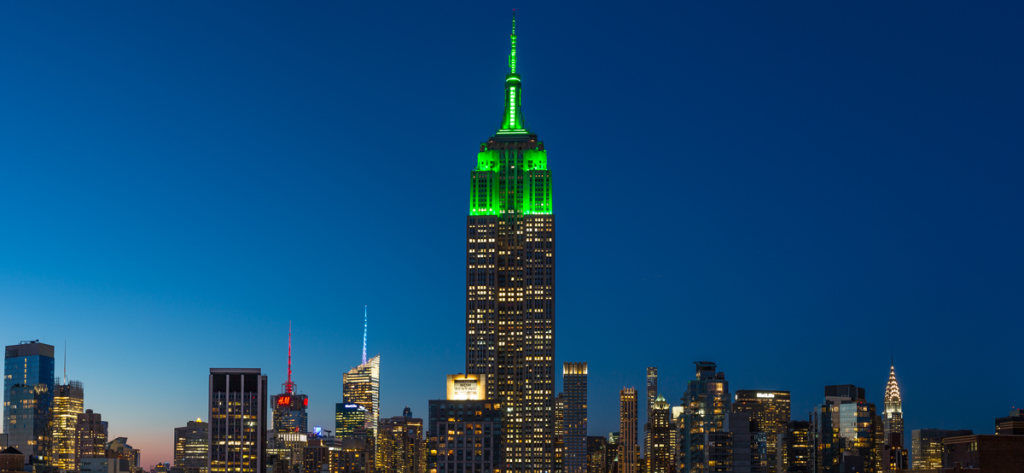 Elsewhere in the city, Manhattan's iconic skyline was lit up with an homage to the Garden, and it was hard to miss. The Empire State Building did us the honor of lighting its spire with Garden green for our 125th Anniversary, making it what they like to call the biggest tree in New York. It was an unforgettable moment for NYBG!
Head below to view introductory remarks from Gregory Long, Maureen Chilton, and Ruben Diaz Jr., as well as some scenes from the night's festivities and the lighting. Stay tuned for more as we head into a busy summer of art and music—there are plenty of NYBG/125 Evenings planned for the weeks to come!
This slideshow requires JavaScript.