Visiting a Summer Shakespeare Garden
Posted in Horticulture on August 25 2016, by Joyce Newman
Joyce H. Newman is an environmental journalist and teacher. She holds a Certificate in Horticulture from The New York Botanical Garden.
---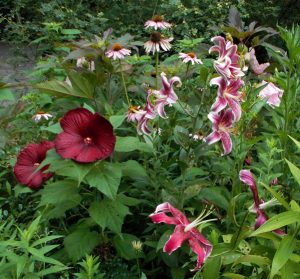 Dedicated 100 years ago in 1916 (on the 300th anniversary of Shakespeare's death), the Central Park Shakespeare Garden is one of the best Shakespeare gardens in the world. It was fully restored by the Central Park Conservancy in 1987 and is a great local getaway for plant and poetry lovers.
Landscape designers Bruce Kelly and David Varnell, hired by the Conservancy, expanded the area to four acres—repaving paths, adding lovely bronze plaques with Shakespeare quotations, and installing rustic fences and wooden benches (recently replaced by the Conservancy with newer versions).
The basic footprint of the garden has remained the same since the 1987 restoration, says the Conservancy's Senior Gardener, Larry Boes. When he became the gardener in 2008, he moved several of the Shakespeare plaques to locations where he could actually grow the plants mentioned.

Some of the plants you see in the summer include lots of lilies, globe thistle (Echinops ritro), giant hyssop (Agastache), shasta daisy (Leucanthemum), roses, cone flowers (Echinacea), trumpet vine (Campsis radicans), meadow rue (Thalictrum), bee balm (Monarda), cup plant (Silphium perfoliatum), prairie dock (Silphium terebinthinaceum), and many annuals.
In honor of the garden's centennial year, Boes added some more plants once found in Shakespeare's Stratford-on-Avon garden, including strawberry blite (Chenopodium capitatum), runner beans (Phaseolus coccineus), and peas (Pisum sativum).
Special Plants
"There's rosemary, that's for remembrance; pray,
love, remember: and there is pansies; that's for thoughts."
Ophelia in Hamlet act iiii sc.V
There are more than 200 varieties of plants in the Shakespeare garden and some are very special. In the spring, the display of "minor bulbs" is probably "the most comprehensive in the park," says Boes. He also notes, "The fringe tree (Chionanthus virginicus) is one that many regular visitors wait all year to see with its showy white flowers and amazing fragrance."
Another standout is the purple spring bulb known in Shakespeare's time as a guinea hen (Fritillaria meleagris)—its white-checkered petals resemble the hen's feathers.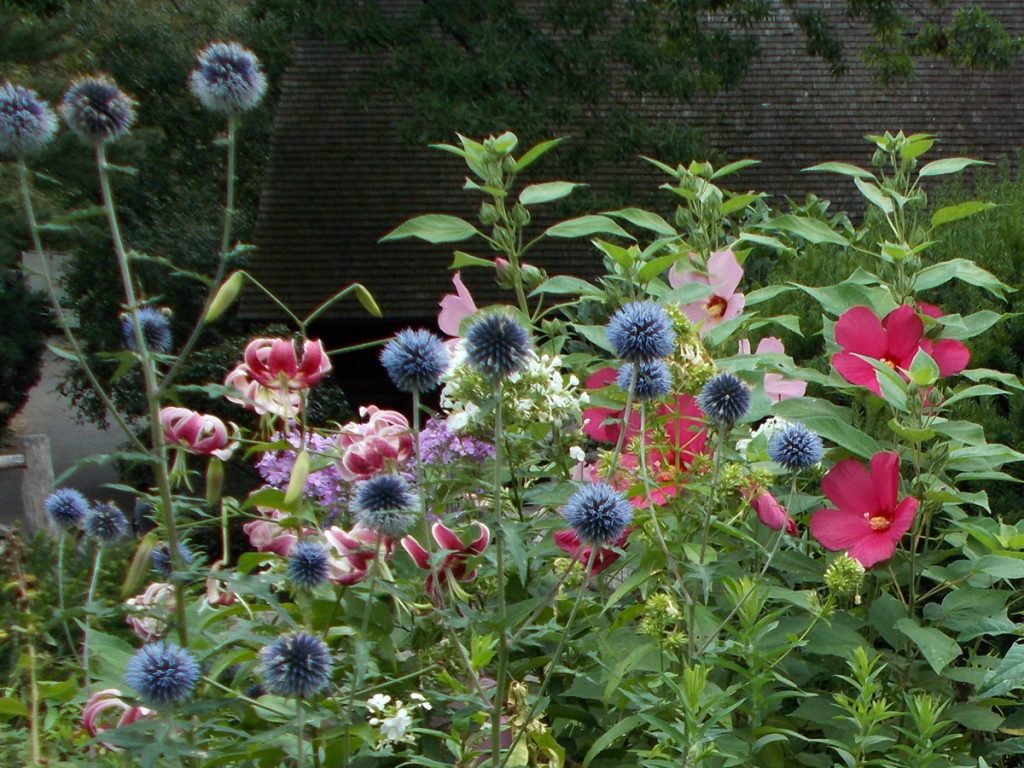 A Healing Garden
Shakespeare, like many Elizabethans, was immersed in the folklore and symbolism surrounding plants. He often referred to the medicinal qualities of plants in his sonnets and plays.
If you're thinking of creating your own healing Shakespeare garden, the plant list prepared by NYBG's Plant Information Specialists is a very good starting point. It includes design elements and selected bulbs, herbs, flowers, trees, and shrubs.
Researchers at the Folger Shakespeare Library in Washington, D.C., have identified several key plants that Shakespeare would have known well and that Elizabethans valued for their healing properties. They include:
Dianthus or pinks – if mulled in hot wine this plant was thought to prevent the plague;
Holly – making a tea from holly leaves could help treat a fever;
Ivy – an ivy leaf "bruised in wine" was used to cure hangovers and if ivy leaves were placed under a girl's pillow, sweet dreams of future lovers could magically appear;
Lavender – housewives used it for cleaning and bathing; they also dried wet clothes on lavender bushes so they would be scented with a natural moth repellent;
Rosemary – used to cure tooth decay, nightmares, and other ills;
Saffron – often used as a dye but also "the viagra of its day;" and
Thyme – an herbal remedy for many different ills including coughs.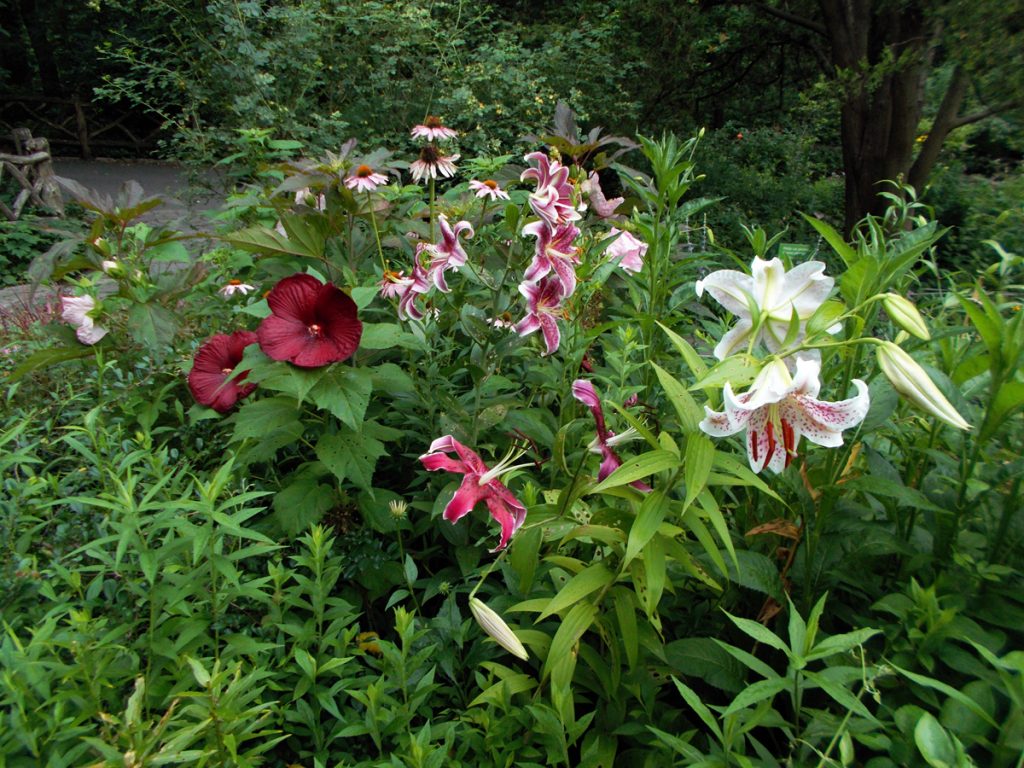 Other Resources
According to Esther Jackson, NYBG's Public Services Librarian, the LuEsther T. Mertz Library has more than thirty books related to Shakespeare. The earliest, The plant-lore & garden-craft of Shakespeare by Henry N. Ellacombe, was published in 1884.
Jackson reviewed the recently published book, Shakespeare's Gardens (Frances Lincoln, $40) calling it "a lovely book sure to delight historians and garden enthusiasts alike."
---
Photos courtesy of Larry Boes