Community Holiday Open House Menorah and Tree Lighting Ceremony at The New York Botanical Garden
Posted in Around the Garden, Holiday Train Show, Programs and Events on November 30 2016, by Elizabeth Figueroa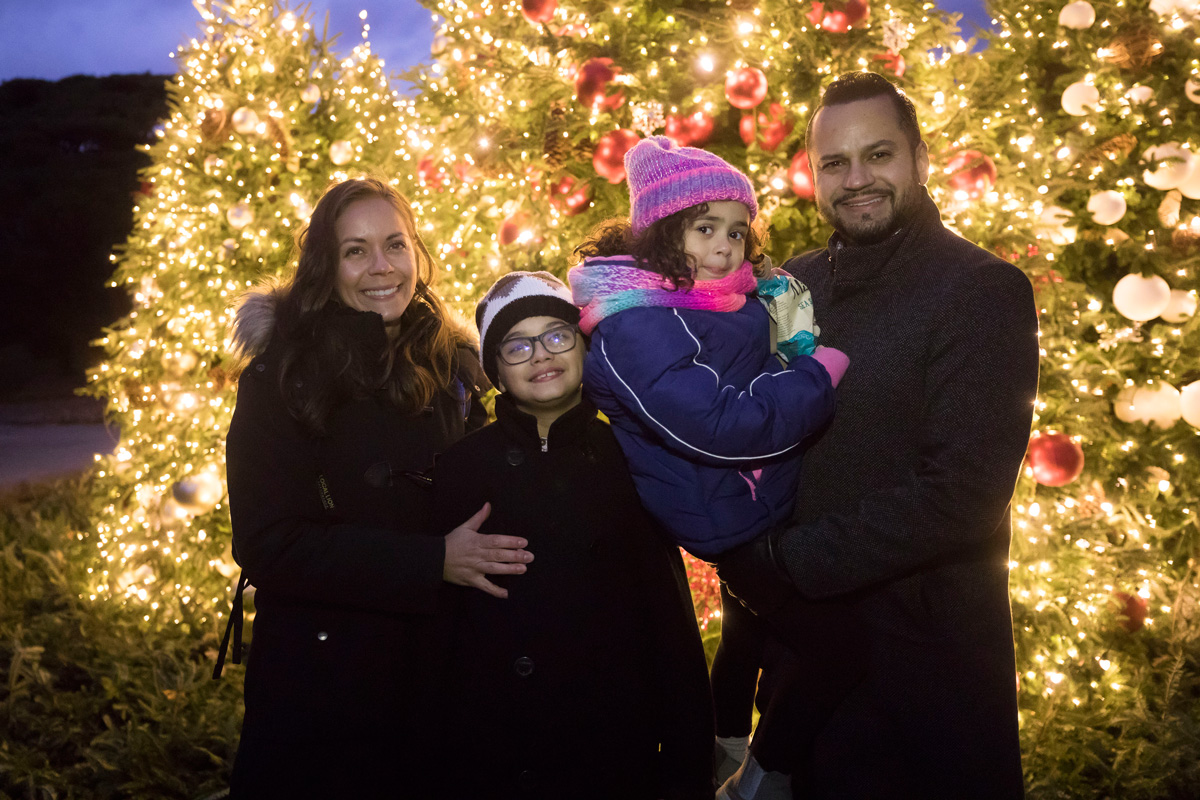 On Sunday, November 20, NYBG held its annual Community Holiday Open House and Menorah and Tree lighting ceremony. Aaron Bouska, NYBG's Vice President for Government & Community Relations at NYBG, welcomed the audience, which included many members of the Bronx community as well as several elected officials with their families.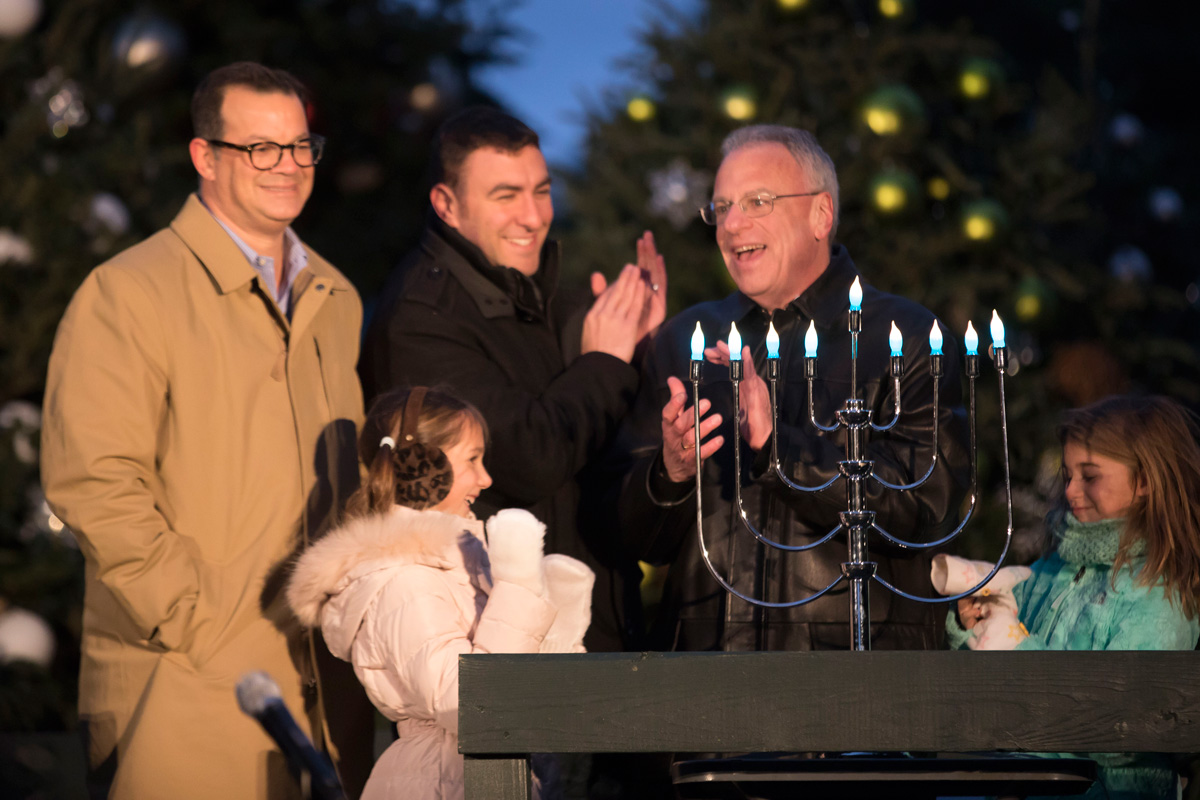 Assemblyman Jeffrey Dinowitz and New York City Councilmember Andrew Cohen participated in lighting the menorah and Congressman Jose Serrano joined in the tree lighting ceremony with his son, Senator José M. Serrano.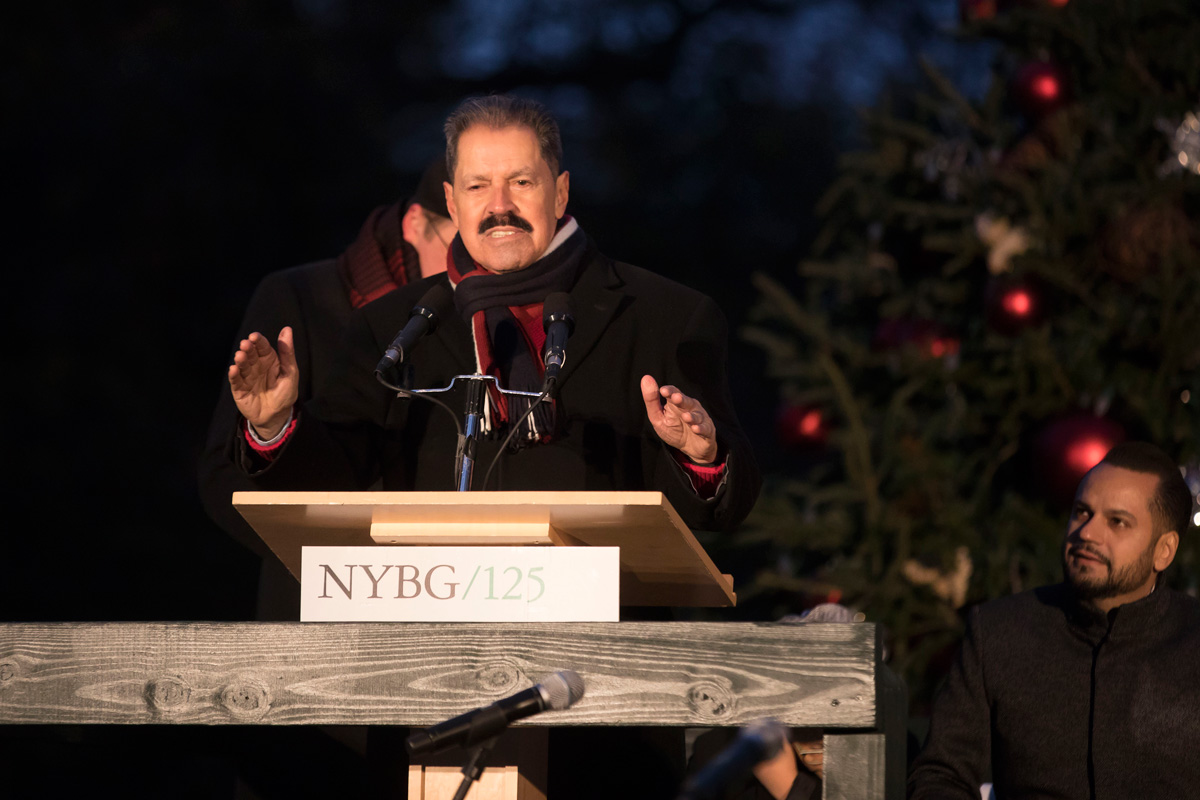 The Garden opened the doors to the Holiday Train Show® for the community's enjoyment while the Westchester Chordsmen sang holiday classics, including 'Feast of Lights.'
The Celia Cruz Bronx High School of Music Women's Choir provided additional musical entertainment under the direction of Choral Director Jacqueline Bergland, singing 'It's the Most Wonderful Time of the Year' and 'Jingle Bell Rock.' NYBG offers tremendous thanks to all who participated in this program. Happy Holidays!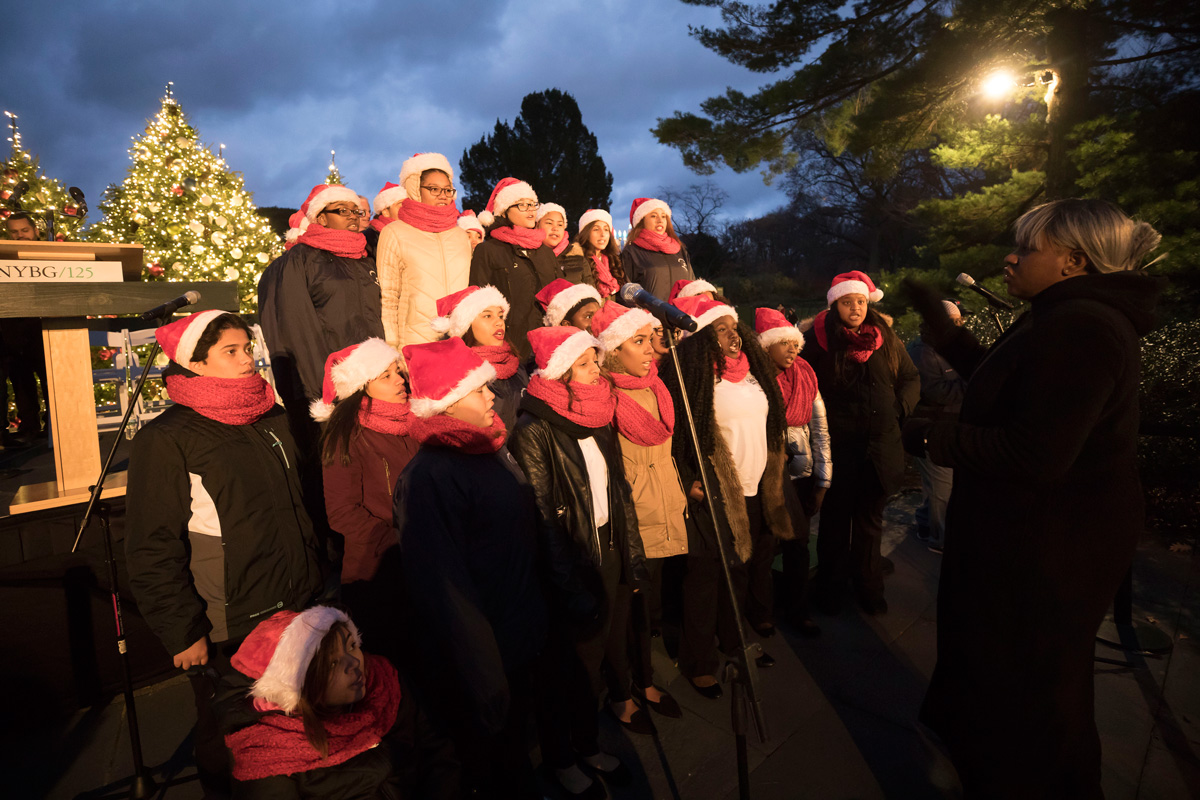 This community program is supported by the NYC Council's A Greener NYC Initiative and Council members Andrew Cohen, Annabel Palma, and Ritchie Torres.