Spotlights from the Shelf: The LuEsther T. Mertz Library Children's Collection
Posted in From the Library on March 1 2017, by Samantha D'Acunto
Samantha D'Acunto is the Reference Librarian at The New York Botanical Garden's LuEsther T. Mertz Library.
---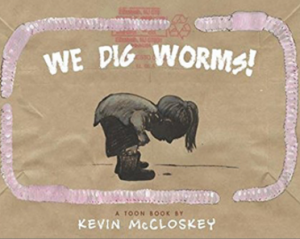 The LuEsther T. Mertz Library is happy to share with you some of our newest additions to our Children's Collection! We're delighted to feature a range of reading levels and genres for this post. We hope to see you in the library soon!
We Dig Worms! by Kevin McCloskey (2015)
In We Dig Worms Kevin McCloskey demands the reader's attention by celebrating one of nature's smallest creatures, the worm! Through a series of hand-painted illustrations, all of which are depicted on recycled paper bags, the reader is able to observe the work of an earthworm. The importance of a worm's work is explained with simple vocabulary making this book great for new readers.

The Fruit We Eat by Gail Gibbons (2015)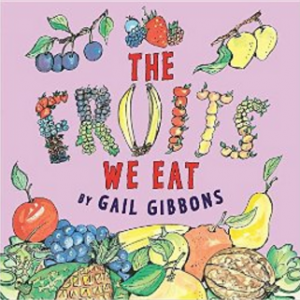 A bright and exciting overview of fruits! The Fruit We Eat by Gail Gibbons provides a simple narrative for a complex subject. The author does a wonderful job explaining the cycle a fruit goes through, starting from seed and eventually ending up on the table. The illustrations in this book burst with vibrant colors and great detail. In addition to an easy-to-read narrative, Gibbons provides text alongside her illustrations that presents fun facts as well as new vocabulary. She covers everything from the types of fruits to how we can incorporate them into healthy eating.
The Fruit We Eat provides just the right amount of information to help young readers practice making healthier choices. It is impossible to turn a page in this book without learning new vocabulary and fun facts about fruit!
What if Trees Could Walk? A Sewanee Tree Book by Mary Patten Priestley (2016)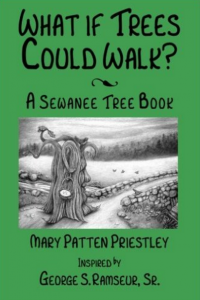 What If Trees Could Walk? is a moving homage to Sewanee teacher and botanist George S. Ramseur—who left a lasting impact on his students—inspiring student and friend Mary Patten Priestley to write this book. Priestley guides the reader through the Sewanee, Tennessee region to explore questions surrounding the world of plants.
In each chapter's narrative there is an interactive element integrated within to encourage readers to learn by doing. For example, grab a bag to go collect leaves. Once you have a variety collected, get a closer look with a magnifying glass. Can you see the differences? Asking questions was essential to Ramseur's teaching, which Priestley refers to throughout and while offering her own mentorship.
Although this book is appropriate for young readers who are more advanced, Priestley also states, "This book is for you, the adult." The activities are geared toward the "inquisitive kid in you, or for a special child in your life." There is also a glossary for those hard-to-read vocabulary words. If you have a reader who can handle chapter books and has an advanced vocabulary, this can certainly be a wonderful read for a young naturalist in the making! Otherwise, Priestley empowers adults to work with children to explore and understand the natural world.
If you would like to purchase this book, please contact the Sewanee Herbarium to find out more information about sales.