Posted in From the Library on May 15 2018, by Samantha D'Acunto
Samantha D'Acunto is the Reference Librarian at The New York Botanical Garden's LuEsther T. Mertz Library.
---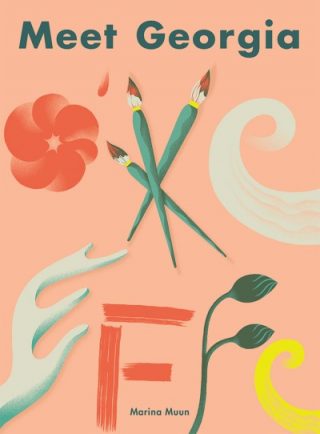 With the new Georgia O'Keeffe: Visions of Hawai'i exhibition opening May 19, the LuEsther T. Mertz Library thought it would be fun to break out some of our existing titles and introduce some new titles that explore art, artists, and plants.
New to our collection is Meet Georgia. Author Marina Muun explores the life and works of American artist Georgia O'Keeffe in an activity book. The book invites readers to travel from New York to New Mexico with Georgia, all the while learning about the art that was inspired by the landscapes she visited. Readers are prompted to get creative with various activities. Fill out skyscrapers in the New York City skyline, illustrate the sound of music, and paint the colors of a New Mexico sunset.