Posted in From the Library on July 29 2019, by Samantha D'Acunto
Samantha D'Acunto is the Reference Librarian at The New York Botanical Garden's LuEsther T. Mertz Library.
---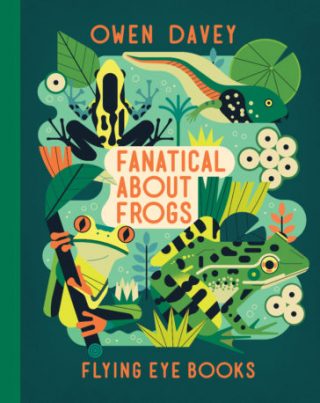 This summer the LuEsther T. Mertz Library welcomes titles from Flying Eye Books into the children's circulating collection. Titles include tales of remarkable trees, poisonous frogs, colorful birds, funky beetles, and budding gardeners. All of the titles listed below feature refreshing and vibrant illustrations that pop right off the page.
Owen Davey's Fanatical About Frogs and Bonkers About Beetles are impressive compilations of information and illustration. The two titles are part of a larger series by Owen Davey that include titles Mad About Monkeys, Crazy about Cats, and Smart About Sharks. As far as non-fiction goes, these are a must have. They are thrilling, colorful and informative.