What's in a Plant Name? Narcissus, Daffodils, and Jonquils
Posted in Around the Garden on April 18 2017, by Katherine Wagner-Reiss
Katherine Wagner-Reiss has her certificate in botany from NYBG and has been a tour guide at the Garden for two years.
---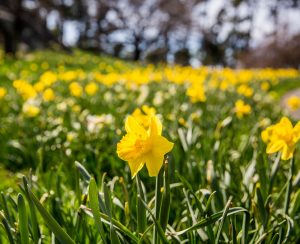 Daffodils, narcissus, and jonquils can get jumbled in the mind, but they are easily sorted out.
Daffodil is the common name for spring-flowering bulbs in the genus Narcissus, of which there are over 50 species. One species, Narcissus jonquilla has its own common name, jonquil. When in doubt, you can never go wrong by calling any of these flowers "narcissus," since they are all in that genus.
The name daffodil is an alteration of the name for another striking flower, the asphodel. No one knows how the initial "D" came to be added to daffodil. So lovely is the asphodel that it was said to grow in the Elysian Fields: blessed fields of the afterlife in ancient Greek literature. Asphodelus alba is planted in the NYBG Perennial Garden; I will certainly be looking for its bloom this summer!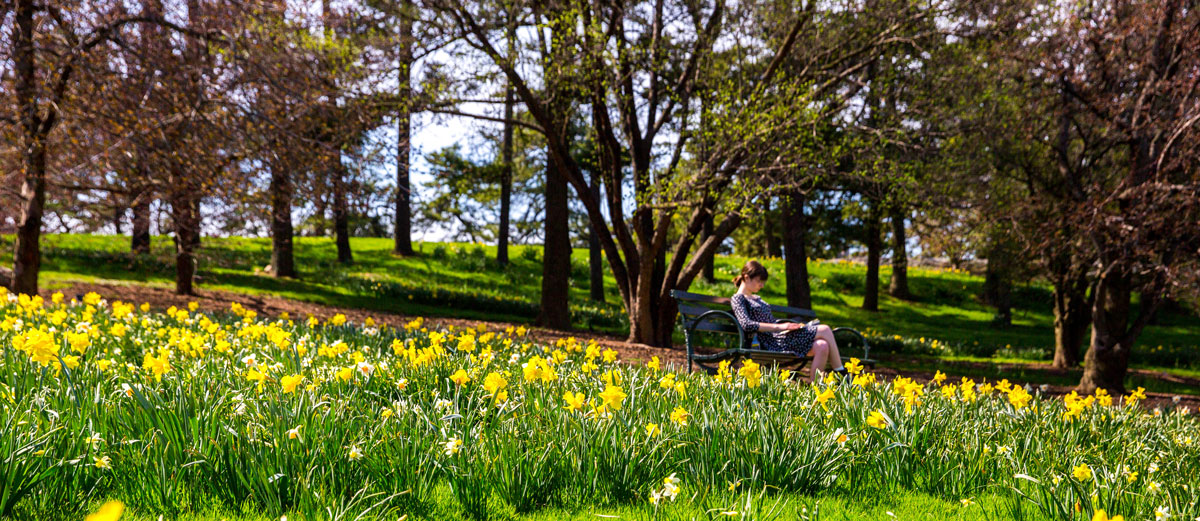 The word "narcissus" is derived from the Greek word narke, meaning numbness (also the root of the word narcotic); the flower may have been named thus because of the intoxicating fragrance of some species. Others associate the name with the poisonous nature of the bulbs and flowers, a defense against squirrels and deer, making narcissus one of the spring flowers I can reliably enjoy in my Connecticut garden.
Narcissus recalls the Greek myth of the handsome youth named Narcissus who was so entranced by his own reflection in the lake that he pined away until his death (hence the word narcissist!) There is uncertainty as to whether the lad Narcissus was named after the flower, or the flower named after the lad, or whether there is no connection at all (but it makes a nice story to say that Narcissus was turned into the eponymous flower!)
Jonquils derive their name from their rush-like leaves, rushes being in the genus Juncus.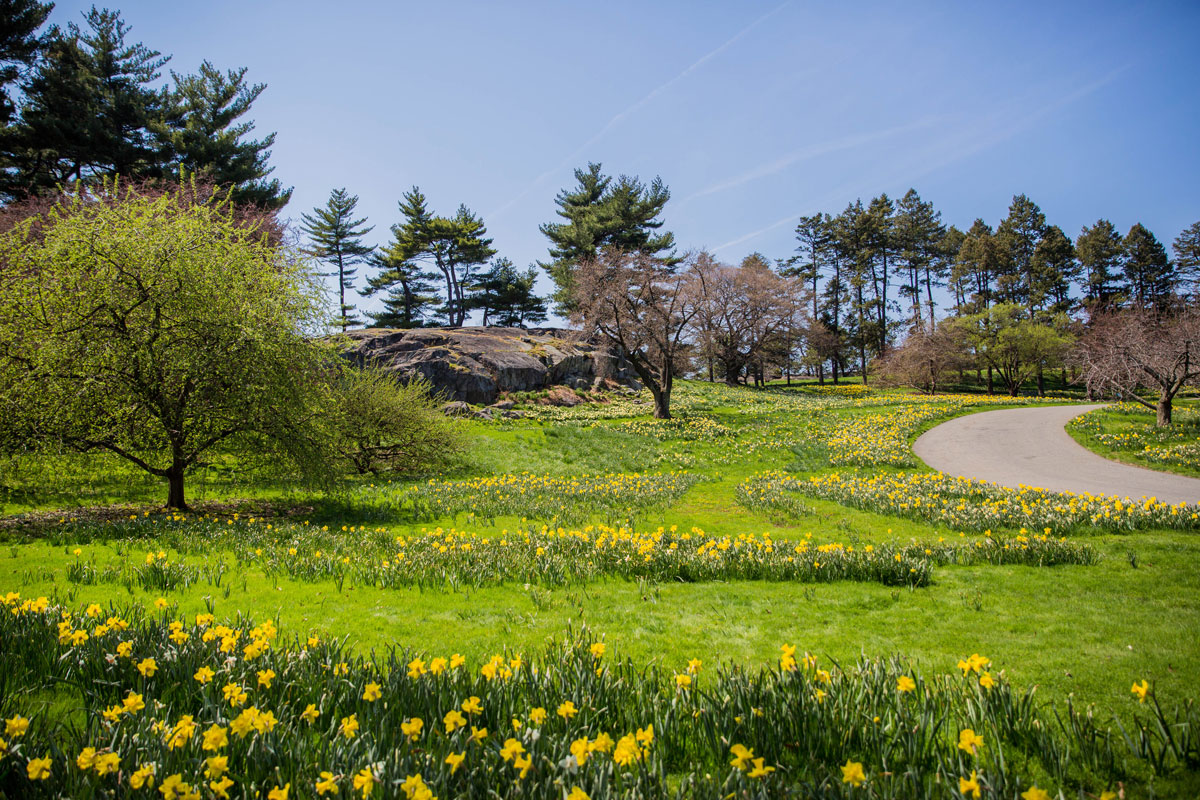 The New York Botanical Garden has its own "Elysian Fields," with tens of thousands of narcissus concentrated in Daylily/Daffodil Walk, Daffodil Valley, the Rock Garden, and Daffodil Hill.
April is prime viewing time!
Each year the Garden springs to life with tens of thousands of daffodils. Find new favorites among the latest hybrids on Daylily/Daffodil Walk, and don't miss Daffodil Hill in April when it's a sea of yellow and white, including many antique cultivars planted in the early 20th century. Explore the Rock Garden for tiny species daffodils no more than three inches high, and find drifts of glowing color nearby in Daffodil Valley, where the Murray Liasson Narcissus Collection is located.
In October 2015, NYBG began a dramatic expansion of the historic Narcissus plants in this collection to commemorate the Garden's 125th anniversary.