What's Beautiful Now: A Rosy Outlook
Posted in What's Beautiful Now on June 5 2017, by Matt Newman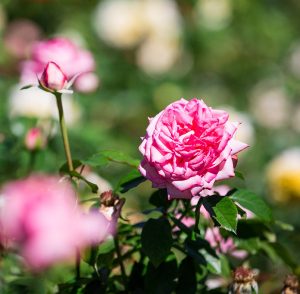 Week of June 5, 2017
Of all our collections—some 50 in total—the Peggy Rockefeller Rose Garden is a stand-out in the spring, sweeping into June with a panorama of classic colors. Whites, reds, pinks, and yellows abound, and of our 650 rose varieties, there's certainly something for everyone to love.
While our Rose Garden Weekend was a huge success, the roses are expected to continue showing off their best sides through this coming weekend at the least, so don't miss out on their spring bloom! Meanwhile, the herbaceous peonies across from the Conservatory continue to delight everyone who passes by—you really can't overlook them.

With the Garden looking more summery by the day, it's the perfect time to get outside and take advantage of the mild weather and increasingly lush grounds.