What's Beautiful Now: Perfect Green
Posted in What's Beautiful Now on June 26 2017, by Matt Newman
Week of June 26, 2017
While the Rose Garden has begun its summer settling-down, there's still color to be seen there! Elsewhere in the Garden, such as the Native Plant Garden and the Rock Garden, you can find peaceful, shady vistas peppered with attractive summer flowers. The Azalea Garden is a lush escape as well during this time of year, with large-leaved hostas and other rich foliage creating a rolling hillscape of greens.
Tree of the Week: Catalpa × erubescens 'Purpurea', purple catalpa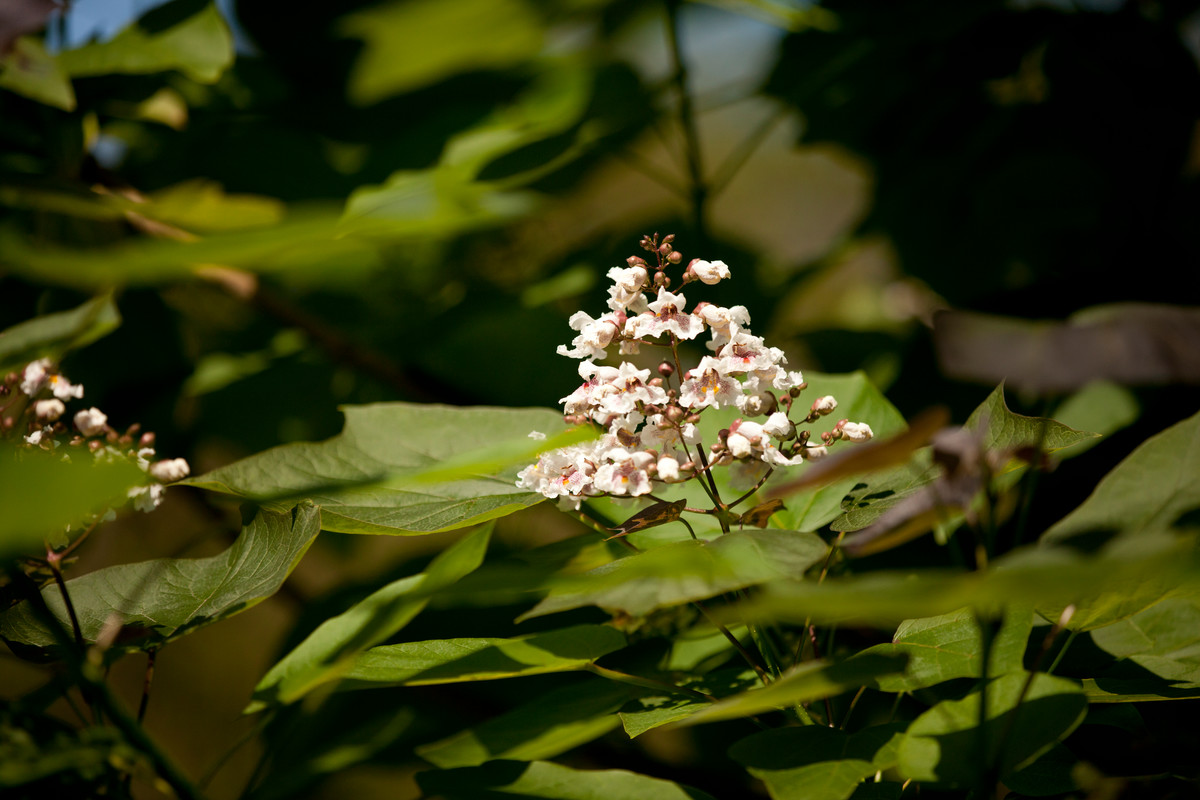 Picture 1 of 7
Look for the showy pyramidal clusters of white and purple flowers of this young tree near the Harding Lab at the bottom of the Tulip Tree Allée. The cultivar 'Purpurea' is named for its foliage, which emerges a dark-purple and fades to green over the summer. Another catalpa, Catalpa bignoniodes, can be found blooming along Garden Way. The large, nearly heart-shaped foliage of these trees adds an interesting texture to the summer landscape.