What's Beautiful Now: Perfect Green
Posted in What's Beautiful Now on June 26 2017, by Matt Newman
Week of June 26, 2017
While the Rose Garden has begun its summer settling-down, there's still color to be seen there! Elsewhere in the Garden, such as the Native Plant Garden and the Rock Garden, you can find peaceful, shady vistas peppered with attractive summer flowers. The Azalea Garden is a lush escape as well during this time of year, with large-leaved hostas and other rich foliage creating a rolling hillscape of greens.
Perennial of the Week: Callirhoe bushii, Bush's poppymallow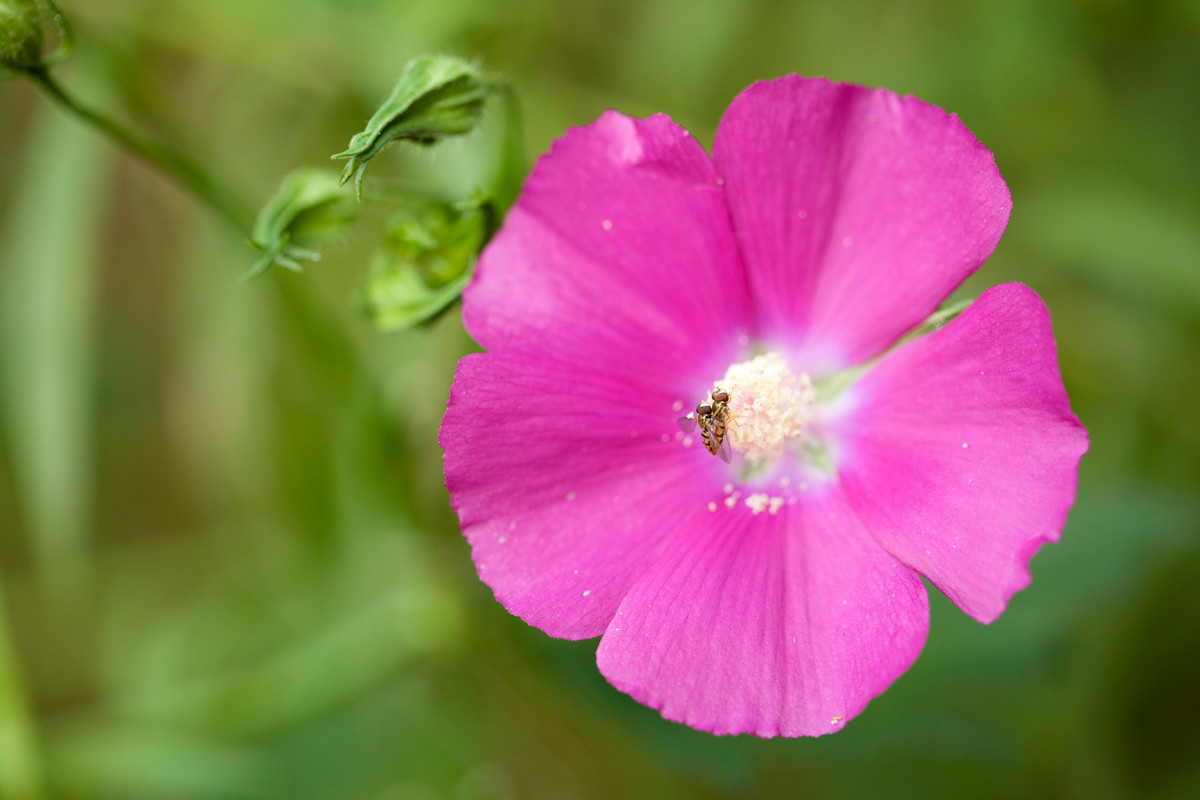 Picture 2 of 7
Vivid carmine pink swathes of color light up the north end of the Native Plant Garden's Dry Meadow, where it happily tolerates drought, shallow soil, and full sunshine! Like all poppymallows, it makes a bright groundcover addition to rock gardens, well-drained perennial beds, and sandy meadows where their rambling, sprawling growth habit can twine through other the other flowering perennials and grasses. Callirhoe bushii is uncommon in the wild and only exists in 50 known populations scattered among four states (Iowa, Kansas, Arkansas, and Oklahoma).