Anna Botsford Comstock: Trailblazer in Nature Education
Posted in From the Library on June 16 2017, by Samantha D'Acunto
Samantha D'Acunto is the Reference Librarian at The New York Botanical Garden's LuEsther T. Mertz Library.
---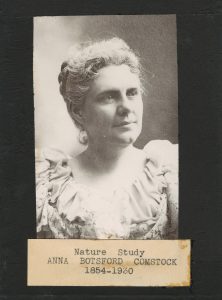 On September 1, 1854 in Cattaraugua County, New York, a girl by the name of Anna Botsford was born. It wouldn't be until many years later that her name would be recognized and respected. Anna was fascinated with nature ever since she was a child, and her interest in the subject followed her as she entered the newly established Cornell University in Ithaca, New York.
As she studied and attended lectures, Anna found herself particularly enthralled with a young entomology professor named John Henry Comstock. Encouraging Anna to cultivate her already strong understanding and interest in nature, John recruited her to assist him with his research. Anna was a skilled illustrator. Her ink and pen illustrations of insects were detailed and accurate, making them some of the most authoritative images for insect identification at the time. As the two worked closely and intimately on various projects, a spark of romance developed; by 1878 the two were married. Anna continued her studies at Cornell University and by 1885 she graduated with a Bachelor of Science Degree.

After graduation, Anna continued working alongside her husband illustrating his research publications. She eventually took up wood engraving, as it allowed for even more intricate illustrations. Anna's engravings and pen work can be found in Manual for the Study of Insects, Trees at Leisure, How to Know the Butterflies and many other titles. Her attention to detail when drawing and printing insects awarded her recognition from the American Society of Wood Engravers—only the third woman to be inducted into the society.
The 1890s were a tumultuous time; younger populations were migrating into urban areas in search of stable employment. Rural agricultural communities in New York became concerned about these changes and were active in raising awareness of their growing concerns. The Nature Study Movement was born out of the idea that if people were educated in the natural sciences, they would develop an interest that would encourage them to invest in rural areas of the state. The Nature Study Movement began in New York and eventually picked up momentum, becoming a nationwide movement to which Anna was immediately attracted. She began promoting nature study programs in public schools throughout Westchester County, often leading lessons and training teachers in subjects related to the natural sciences. These programs were well received by instructors and students alike.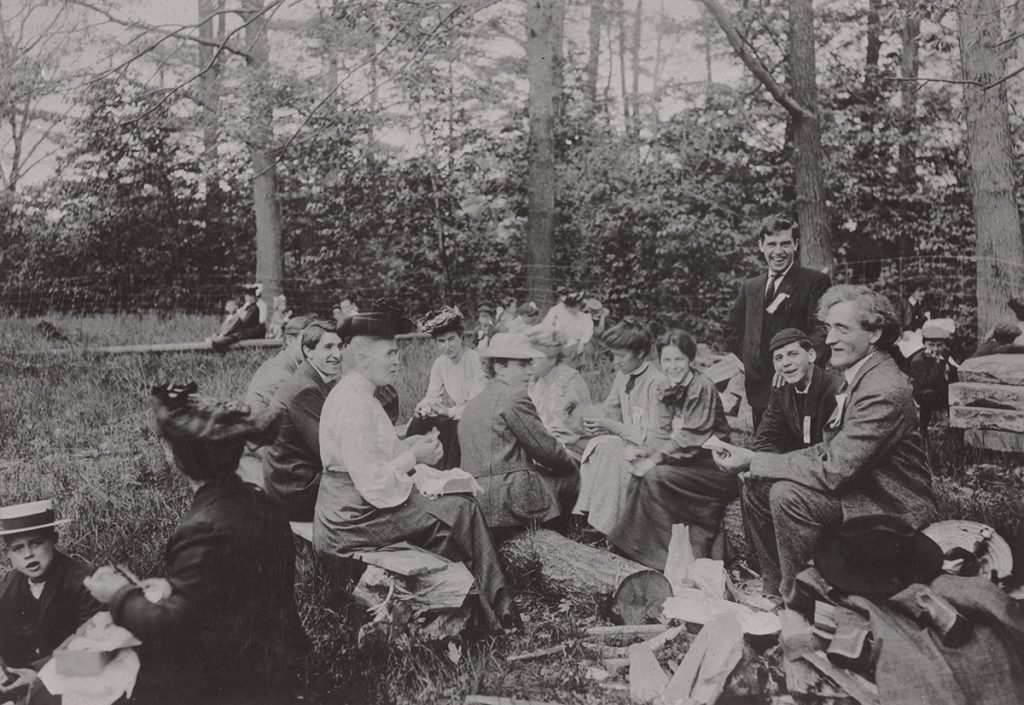 As the nature study programs grew in popularity, New York State legislature allocated $8,000 to Cornell University in support of the movement. Spearheading the program at Cornell was American horticulturalist and botanist Liberty Hyde Bailey, who asked Anna to work for the program to lecture and promote nature study in local schools as she had been doing. Anna saw that her audience was limited to the schools she was able to personally visit, so in order to reach a larger audience Anna began lecturing and training teachers at other institutions across the nation. She also wrote and published a series of Nature Study Leaflets that were distributed to schools and teaching programs. The Nature Study Leaflets provided readers a narrative with illustrations that offered new perspectives and outlined lessons for self-led or group instruction. By 1908, Anna was welcomed as the first female assistant professor at Cornell.
Despite her retirement from Cornell University with full professorship in 1922, Anna continued to teach, lecture, and publish materials related to nature studies. She published a compilation of her Nature Study Leaflets in the Handbook of Nature Study. This publication saw many revisions and is still a primary resource on the subject today. Her pioneering teaching techniques and her vision for children's education have supported generations of students and teachers in nature study.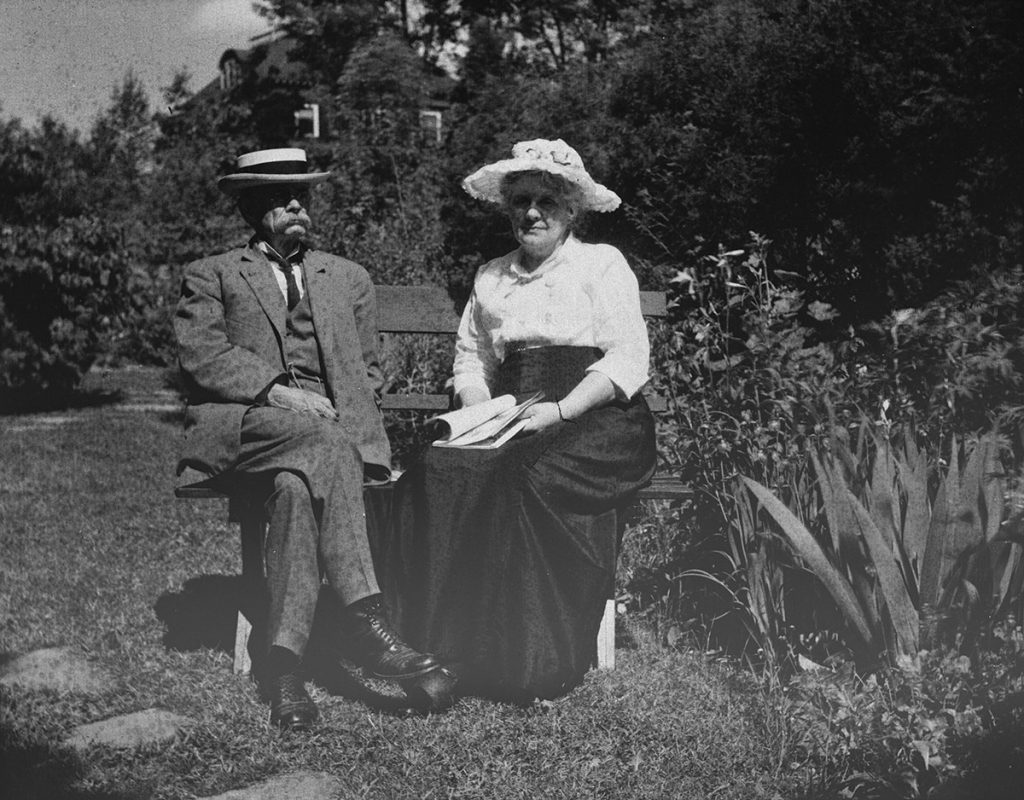 The new children's book Out of School and Into Nature: The Anna Comstock Story by Suzanne Slade is truly a brilliant endeavor! Writing a children's book highlighting the life and works of Anna Comstock is a fitting way to commemorate her legacy. The brief biographical narrative written by Slade and the earthy watercolor illustrations by Jessica Lanan invite the reader to be introduced to the wonderful brilliance this historical figure. The LuEsther T. Mertz library is especially delighted to have this book available in our circulating children's collection in hopes of educating and encouraging the next generation of naturalists to explore and brave the natural world!
For more information and collections about Anna Botsford Comstock, visit the Division of Rare and Manuscript Collections, Cornell University Library. Search the LuEsther T. Mertz library catalog for more of her titles.
References:
Comstock, Anna. The Handbook of Nature Study for teachers and parents: based on the Cornell nature-study leaflets, with much additional material and many new illustrations. 16th ed. Comstock Publishing. 1925.
Myers Bonta, Marcia. American Women Afield: Writings by Pioneering Women Naturalists. Texas A&M University Press. 1995. 106-113
Talbot, Bruce. Anna Comstock Nature Study Pioneer. The Conservationist. January/February 1979. 14-17
The Lengthened Shadow. The Cornell Plantations. Vol.3:no.1. Autumn 1946. P.3-6
Images courtesy of the Division of Rare and Manuscript Collections, Cornell University Library.