Ancient Brews & Growing a Revolution
Posted in From the Library on July 27 2017, by Esther Jackson
Esther Jackson is the Public Services Librarian at NYBG's LuEsther T. Mertz Library where she manages Reference and Circulation services and oversees the Plant Information Office. She spends much of her time assisting researchers, providing instruction related to library resources, and collaborating with NYBG staff on various projects related to Garden initiatives and events.
---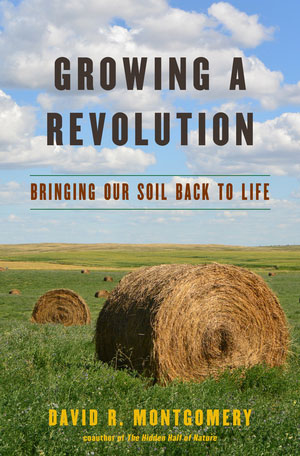 Growing a Revolution: Bringing Our Soil Back to Life by David R. Montgomery challenges the "norm" in industrial farming soil care. With research, interviews, and an engaging style of writing, Montgomery invites readers and farmers alike to consider the ways in which soil fertility can be improved with better soil care.
Growing a Revolution follows fast on the heels of Montgomery's 2016 book, The hidden half of nature : the microbial roots of life and health. Montgomery, a professor of geomorphology at the University of Washington, has made a career out of soil. Revolution is the work of an author who is comfortable with his chosen subject and skilled at writing for a popular audience. The question that Montgomery poses to readers is simple, yet daunting in its scope. "What if there was a relatively simple, cost-effective way to help feed the world, reduce pollution, pull carbon from the atmosphere, protect biodiversity, and make farmers money to boot?" The answer, as readers might guess, is to cultivate good soil health.

In Revolution, Montgomery interviews agriculturalists who have made it a mission to increase their soil fertility and health. Using methods including conservative (or no) tilling, targeted fertilization, targeted pesticide application, innovative grazing practices, and utilization of cover crops, farmers from across the nation have seen their soil health improve. Using the arbiters of increased organic matter and beneficial microbes found in the soil, Montgomery reports on their successes and challenges.
It's difficult to escape the criticisms of industrial farming, especially in recent years. However, even with its problems, it's still easy to feel that society is dependent on traditional large-scale farming methods, with no room to embrace alternative models within the industrial farming complex. Montgomery presents a better way to grow more food, save money, and build up soil that has been decimated through traditional industrial farming techniques. Growing a Revolution is an excellent, fascinating book, a creative descendent of The One-Straw Revolution. For those who live and eat in the United States, it is a must-read.
---
Ancient Brews Rediscovered and Recreated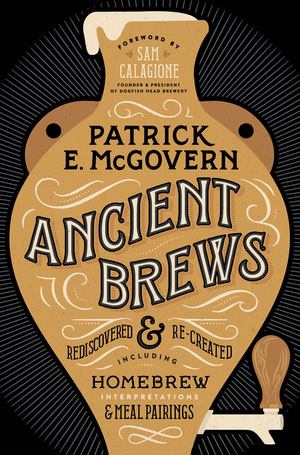 is, conceptually, a fun book. Author Patrick E. McGovern is touted as being "part modern scientist, part Indiana Jones." His field of interest? Ancient alcoholic beverages. He is the scientific director of the Biomolecular Archaeology Project for Cuisine, Fermented Beverages and Health at the University of Pennsylvania Museum in Philadelphia, and also a professor at the university. In addition to his academic work, McGovern has partnered with Sam Calagione of Dogfish Head Craft Brewery to recreate some of the ancient brews he has uncovered and explored.
Ancient Brews is part history book, part archeological adventure, part travelogue, and part recipe book. Eight ancient brews are treated in detail alongside more general information about the history of fermentation and alcohol in human cultures. History, home brewing recipes, and meal pairing suggestions are included for the following: Midas Touch, Chateau Jiahu, Ta Henket, Etrusca, Kvasir, Theobroma, Chicha, and Two-Rabbit Pulque.
Ostensibly for anyone, this book will likely be most-enjoyed by home brewers curious to try some of these recipes for themselves.