Sunken Gardens, What's Wrong with My Marijuana Plant?, & Growing Roses in the Pacific Northwest
Posted in From the Library on September 11 2017, by Esther Jackson
Esther Jackson is the Public Services Librarian at NYBG's LuEsther T. Mertz Library where she manages Reference and Circulation services and oversees the Plant Information Office. She spends much of her time assisting researchers, providing instruction related to library resources, and collaborating with NYBG staff on various projects related to Garden initiatives and events.
---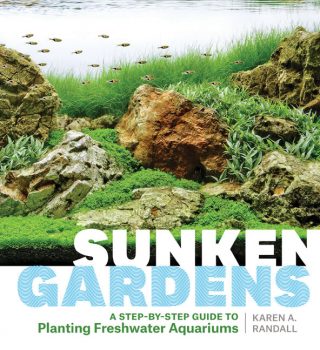 Sunken Gardens: A step-by-step guide to planning freshwater aquariums offers curious would-be-aquarium owners an introduction to the world of aquatic plant care in the home. Author Karen A. Randall shares with readers everything they need to plan, design, and maintain freshwater aquariums. Readers who aren't familiar with aquarium gardening will feel a sense of information overload (in a good way!) when reading Sunken Gardens and enjoying Randall's beautiful photographs. Topics including an introduction to aquatic plants in the wild, water chemistry, equipment, substrates, fertilizers, and tank maintenance, plant care, animal choices, aqua-scaping styles, and trouble-shooting all have their day. There is also an extensive plant profiles section for readers looking for inspiration. With Randall's book in hand, the hobby of aquarium gardening is well in reach!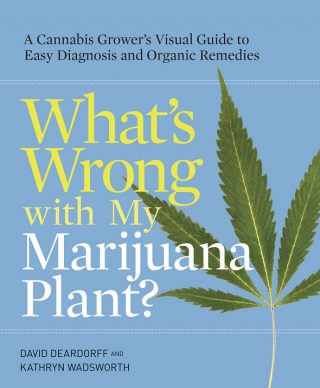 What's Wrong with My Marijuana Plant?: A Cannabis Grower's Visual Guide to Easy Diagnosis and Organic Remedies by David Deardorff and Kathryn Wadsworth is the fifth book in the What's Wrong? series. Earlier books in this series include What's Wrong With My Plant?, What's Wrong With My Vegetable Garden?, What's Wrong With My Fruit Garden?, and What's Wrong With My Houseplant?. For all of these works, Deardorff and Wadsworth advocate for organic solutions for plant diseases, pathogens, and environmental problems. Cannabis should, of course, only be grown where it is legal to do so and with all proper permitting. Growers of this commercial crop should find Deardorff and Wadworth's work to be very useful in diagnosing and treating problems. Part one of the book is divided into chapters related to problems on leaves, flowers and flower buds, stems, roots, seeds and seedlings, and problems with the whole plant. The start of each chapter offers a list of common symptoms, directing readers to sections that include a "visual problem-solving guide" that includes a photograph of the symptom, a written description of the symptom, a diagnosis, and a list of possible solutions for the problem Part two includes ten additional chapters about growing conditions more generally. All in all, What's Wrong with My Marijuana Plant? is a detailed and comprehensive guide to growing Cannabis and a useful resource for legal growers who would like to care for their crop organically.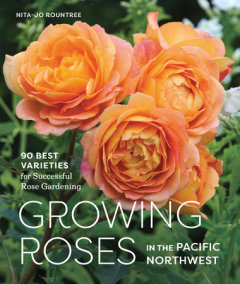 Growing Roses in the Pacific Northwest: 90 Best Varieties for Successful Rose Gardening by Nita-Jo Rountree for Sasquatch Books is a simple introduction to growing roses for the home gardener. Although regionally-focused, readers from the Northeast will find a plant palette that includes roses for zones appropriate to our area as well. Although culture requirements are different between these two regions, adventurous home gardeners may still want to trial some of these varieties in their landscape. Very nice photos accompany the text.