New Children's Titles from Candied Plums
Posted in From the Library on October 25 2017, by Samantha D'Acunto
Samantha D'Acunto is the Reference Librarian at The New York Botanical Garden's LuEsther T. Mertz Library.
---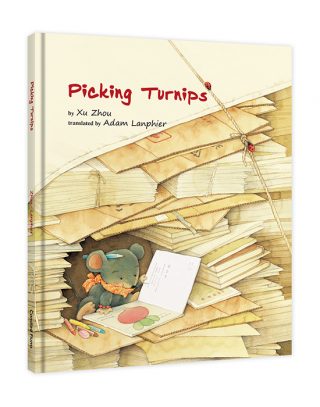 The LuEsther T. Mertz Library is very happy to feature our newest titles! Candied Plums is a start-up independent publisher that aims to create contemporary Chinese children's books. Their books are offered in simplified Chinese, English, and Pinyin. Candied Plums achieves carefully illustrated and visually engaging stories for children of all ages and languages to enjoy. All titles listed below can be found in our circulating children's collection and are available for check-out to library card holders. See you in the library!­
Picking Turnips by Xu Zhou / Translation by Adam Lanphier (2017)
Picking Turnips reimagines Tolstoy's The Gigantic Turnip in a surprising way! The tale is told from the perspective of a mouse. Of course, living among piles of books, the young mouse is familiar with the tale but he quickly admits that he prefers his uncle's version much better. Each page reveals a split scene of the struggle to remove the turnip above ground and the efforts to pull the turnip underground. Both farmers above and the mice below want the turnip for themselves. So who will succeed in pulling the turnip?

Picking Turnips is a wonderful book for young readers who understand either or both languages to exercise their language skills. Candied Plums suggests readers from ages 3–6 would be able to enjoy this story comfortably. For a traditional version of this title, you can read The Gigantic Turnip by Aleksei Tolstoy, with stunning illustrations by Niamh Sharkey, published by Barefoot Books. For a more modern retelling, check out The Giant Turnip adapted by Henriette Barkow, illustrated by Richard Johnson, and published by Mantra Lingua Press.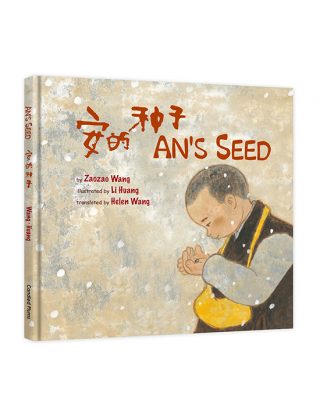 An's Seed by Zaozao Wang / Illustrated by Li Huang / Translated by Helen Wang (2017)
An and his peers are tasked with cultivating thousand-year-old lotus seeds in the middle of winter, but each decides to take a different approach. His two fellow growers impatiently begin the task of sewing their seeds, while An patiently waits until the first sightings of spring arrive. As the seasons come and go, each seed sprouts with different results. An's Seed is an inspiring reminder to practice patience in all things. Huang captures the essence of each of the seasons in the simple yet colorful illustrations. Each page will elicit the frost of winter, the warmth of spring, the bright sunshine of summer, and the chill of autumn wind. The story is written in Chinese, Pinyin, and English, allowing multilingual readers and beginners of either language to enjoy An's Seed.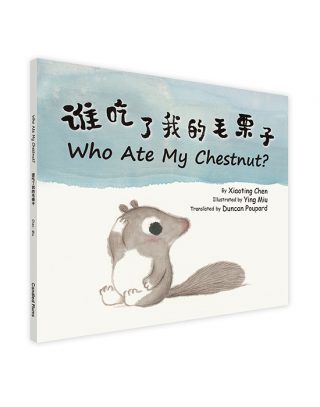 Who Ate My Chestnut? By Lei Xia / Illustrated by Chao Wang / Translated by Duncan Poupard (2017)
Just before the winter arrives, little squirrel buries his big chestnut under the tree. Snow covers the landscape while squirrel watches from his cozy home. As the snow settles, little squirrel makes his way out of his den to dig up his chestnut, but it's not where he left it! Who Ate My Chestnut? is a delightful adventure written in three languages. Follow squirrel through the winter landscape as he asks other animals for clues that will help him find his chestnut—if he can't, he'll just have to wait for the ground to clear in the spring.
This short, charming tale is perfect for little readers who are just beginning to observe the natural world around them. It's a wonderful book to read aloud on a cozy winter day.