Three Titles for Transforming Your Garden
Posted in From the Library on October 26 2017, by Esther Jackson
Esther Jackson is the Public Services Librarian at NYBG's LuEsther T. Mertz Library where she manages Reference and Circulation services and oversees the Plant Information Office. She spends much of her time assisting researchers, providing instruction related to library resources, and collaborating with NYBG staff on various projects related to Garden initiatives and events.
---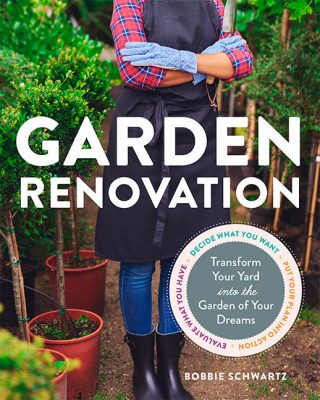 Garden Renovation: Transform Your Yard into the Garden of Your Dreams by Bobbie Schwartz for Timber Press is a practical guide to giving an existing yard area a "make-over." Homeowners can use Garden Renovation to assess current landscapes and decide on redesign projects of varying complexity. Especially interesting is a section on evaluating current hardscaped areas such as driveways and paths. Refreshingly, little in the book is dedicated to "plant palettes," making Garden Renovation singularly focused on landscape assessment from a higher level.
In Garden Renovation Schwartz has created a resource for those who know that something in their landscape has to change but aren't sure about the next steps. Whether the solution is a DIY project or hiring a professional, Garden Renovation will teach readers how to assess a landscape and make informed decisions about its future.

The Making of Three Gardens is another new book with text by Jorge Sánchez and photographs by Andre Baranowski. The book highlights three new gardens designed by the firm SMI Landscape Architecture. Baranowski splits his time between New York and Cuba, and the gardens featured are Turtle Bluff and the Bacardi Estate of Florida and Southlawn of Scarsdale, NY. As a native to and resident of the Northeast, Southlawn with its woodland beauty was my favorite of the three gardens featured. However, students of landscape design and landscape designers themselves will enjoy the whole of Three Gardens for its beauty and artistic documentation of three contemporary gardens.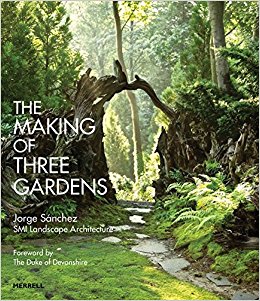 Finally, Plant Families: A Guide for Gardeners and Botanists by Ross Bayton and Simon Maughan for the University of Chicago Press is meant for the home gardener who wants to learn more about how to identify common plant families and use them in a garden. The premise of the work—to teach gardeners more about botanical groupings and habitat requirements of particular groups—is well-intentioned. Much of the appeal of the work, however, is in the beautiful illustrations that accompany the text. The design of the book is very good, and the illustrations have been well-selected. Although most of the illustrations are in the public domain, I would have liked to have seen image credits or citations included. None of the individual illustrators or works are noted.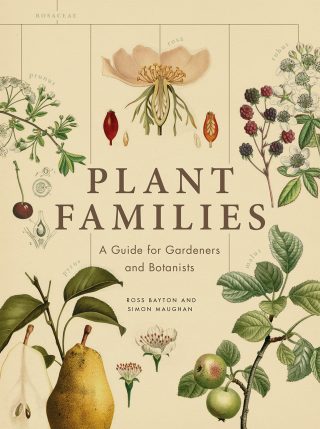 In these beautiful pages, it's also unfortunate that a few invasive species make appearances. For example, a breathtaking illustration of Rosa multiflora accompanies a section about uses for members of the rose family, intimating that this species is an appropriate garden plant. In actuality, Rosa multiflora is a known problem species in the United States and in the United Kingdom, the region where the authors hail from.
Check out Plant Families for its beautiful design and illustrations and to get an introduction to 70 common plant families and their uses. Readers who are keen to learn more about plant identification using family characteristics would also do well to check out Photographic Atlas of Botany and Guide to Plant Identification which includes guides to 150 families and over 2,000 color photos.