Environmentally Conscious Children's Books by Miranda Paul
Posted in From the Library on November 16 2017, by Samantha D'Acunto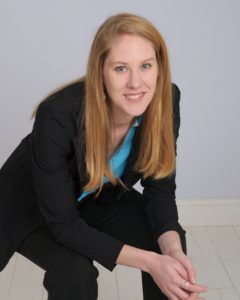 Wisconsin-based children's book author Miranda Paul has made her debut in the LuEsther T. Mertz Library circulating children's collection. She's won numerous awards and has received glowing reviews for the titles featured below. Paul's passion, personality, and voice echo from the pages of each of her books. Her collaboration with various illustrators allow for unique experiences with all of her characters and environments. To learn more about Miranda Paul and her other titles, visit her website. We hope you find your way to the library to check out one of these titles for yourself!
Are We Pears Yet? by Miranda Paul / Pictures by Carin Berger (2017)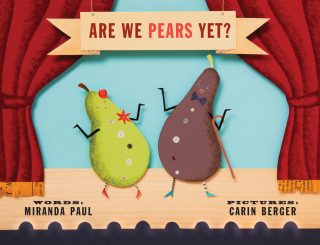 Paul and Berger set the stage for two young seeds who anxiously await becoming pears in Are We Pears Yet? Finding it almost impossible to wait, the two seeds discuss the process that will lead them to full fruits! The theatrical imagery adds to the emotional drama played out by these two impatient seeds. As the pages advance, scenes change and the seeds journey further into the process of becoming pears. It will be difficult to refrain from giggling! Learn about the pears growth cycle and grafting fruits in the added information toward the end of the book.
The banter is funny and informative! Paul's goofy narrative is contagious! Young readers will want to read this book aloud as it offers a role they simply cannot turn down. Have fun reading Are We Pears Yet?
One Plastic Bag: Isatou Ceesay and the Recycling Women of Gambia by Miranda Paul/ Illustrated by Elizabeth Zunon (2015)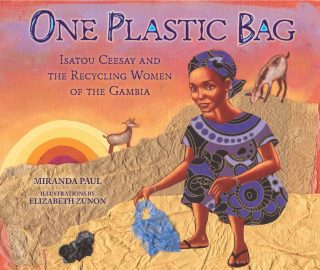 In the small town of Njau, Gambia the streets are lined with old, torn and filthy plastic bags. The pooling plastic invites mosquitoes, disease and pollution. One woman, Isatou Ceesay vowed to put an end to the garbage on her streets. One Plastic Bag is her story. Learn how Isatou and a group of dedicated women turned garbage into gold saving a community from harmful environments.
One Plastic Bag can convince even the youngest of readers that recycling can positively affect our environment. A glossary and pronunciation guide of the Wolof language assists readers through the narrative. An annotated timeline highlights the ongoing achievements of Isatou and her efforts. Miranda Paul pays homage to the inspirational women of Gambia and successfully writes a narrative that will inspire those to take action in their community and make positive change.
Water is Water: A Book About the Water Cycle by Miranda Paul/ Illustrated by Jason Chin (2015)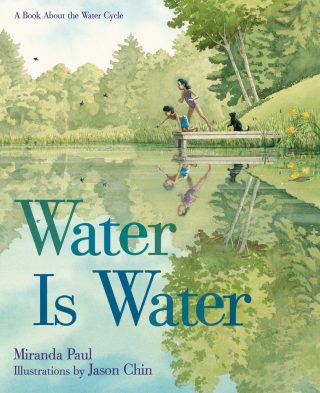 Words resemble water flowing through the pages rhythmically and gently in Water is Water. Miranda Paul's poetry is filled with information that allows readers to ease through the many phases of the water cycle from mist to mud. Accompanied by the colorful and detailed illustrations of Jason Chin, Water is Water manages to capture snapshots of the water cycle that occur in our daily lives. In the "More About Water" section towards the back of the book, Paul offers a more in depth explanation of the water cycle and a brief public service announcement as why water is important.
Water is Water is certain to pique the interest of readers of all levels as it truly makes learning about the water cycle accessible to all. Readers will find that the lyrical narrative will capture the attention of most audiences. Make learning about water fun and beautiful with Water is Water.