New Children's Titles at the LuEsther T. Mertz Library from Barefoot Books!
Posted in From the Library on December 5 2017, by Samantha D'Acunto
Samantha D'Acunto is the Reference Librarian at The New York Botanical Garden's LuEsther T. Mertz Library.
---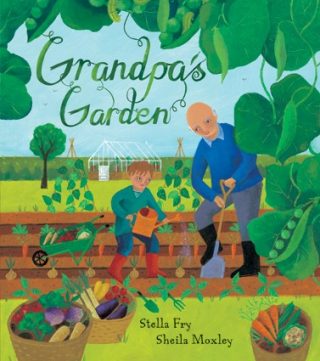 We're happy to share our newest titles from Barefoot Books. These charming stories will invite you to bring your storytime outdoors! All titles featured below are available for checkout for library cardholders. We hope to see you in the library soon!
Grandpa's Garden by Stella Fry / Illustrated by Shelia Moxley (2012)
Billy and Grandpa begin to garden at the very first sign of spring. This will be Billy's first year gardening with Grandpa, so there will be much to learn! After churning the soil and planting many seeds, Billy is finding it hard to wait patiently for results, so garden chores and exploring the wildlife around the garden keep him busy. Before you know it, Billy and Grandpa's garden is bursting with lush green leaves and many vegetables. Grandpa's Garden offers readers a realistic perspective on the seasonal chores necessary to achieve a successful garden. Throughout the book you will find plenty of new garden vocabulary, and at the end of the book there are seasonal chore tips and even a diagram of a suggested garden plot design. Grandpa's Garden is inspirational and informative—you shouldn't be surprised if even the youngest of readers are ready to start planting after reading this delightful story.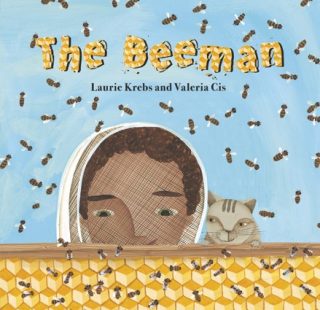 The Beeman by Laurie Krebs / Illustrated by Valeria Cis (2009)
What does a day look like for the Beeman? Follow a young boy as he joins his grandfather to learn all about bees and beekeeping. Peek inside the process, from beehive to honey, all while learning new vocabulary and facts about bees. Just as the boy and his grandfather enjoy fresh-baked apple and honey muffins after a long day of work, you too can follow Grandma's recipe at the end of the book to make your own! If the story leaves readers curious to explore even more about bees, additional information can be found in the last few pages of the book.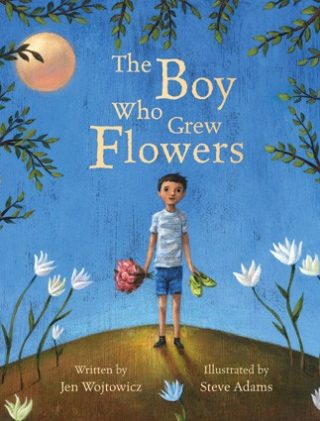 The Boy Who Grew Flowers by Jen Wojtowicz / Illustrated by Steve Adams (2005)
At the top of Lonesome Mountain lives Rink Bowagon and his family. They are a family of rattlesnake tamers, shapeshifters, and bear many other talents. Rink has the most extraordinary talents of them all! On full moons beautiful budding flowers spring from his body. Rink is different from the other children at school and does not have many friends—that is, until Angelina Quiz moves to town. When the annual school dance is announced, Rink tries to work up the nerve to ask Angelina to accompany him. The extraordinary boy won't settle for an ordinary proposal, so he devises a creative plan to ask Angelina to the dance.
The Boy Who Grew Flowers is a charming story of first love and personal achievement. Rink's innovation and special talents will encourage readers to harness their own skills. The beautiful colors that grace the pages will leave you smitten with the illustrations by Steve Adams. Readers of all levels are sure to smile cover to cover.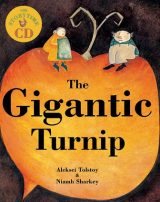 The Gigantic Turnip by Aleksei Tolstoy, Niamh Sharkey, and Imelda Staunton (1998)
To pull the gigantic turnip, the farmers will have to rely on their friends for help. How much help is needed? In this silly retelling of the classic Russian tale, The Gigantic Turnip encourages friendship and working together to achieve success. There is no doubt that this fun and exciting story will remain a favorite for generations.