The Works of Joyce Sidman Come to the Mertz Library Children's Collection
Posted in From the Library on December 15 2017, by Samantha D'Acunto
Samantha D'Acunto is the Reference Librarian at The New York Botanical Garden's LuEsther T. Mertz Library.
---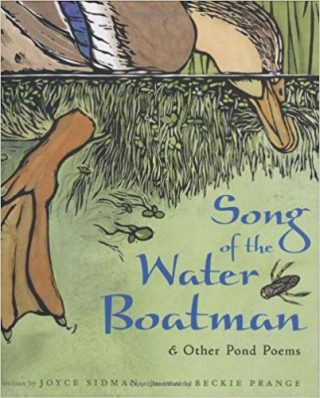 Now circulating from The LuEsther T. Mertz Library children's collection are the exciting and imaginative works by award-winning children's book author Joyce Sidman. I invite you to explore shapes, seasons, wildlife, plants, and soil with the lyrical poetry and whimsical illustrations by Sidman and her peers. Her most notable work The Song of the Water Boatman and Other Pond Poems, illustrated by Beckie Prange, is the winner of the Caldecott Honors and the Lee Bennett Hopkins Poetry Award. Its riddle-like poetry encourages readers to use the images on the pages as clues.
Sidman continued to dazzle critics and readers by winning another Caldecott Honors and the Claudia Lewis Poetry Award for Red Sings from Treetops: A Year in Colors, illustrated by Pamela Zagarenski. Experience the changing of the seasons with the bursts of color and the flowing verse throughout.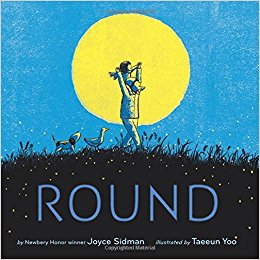 The author has delivered thoughtful, informative, and visually engaging titles throughout her career. Her collaboration with artist Beth Krommes has given readers two wonderful and colorful titles, Swirl by Swirl: Spirals in Nature and Butterfly Eyes and Other Secrets of the Meadow. The vivid and intricate scratchboard illustrations by Krommes alongside the lyrical poetry by Sidman will guide readers of all ages on adventures through nature. Sidman consistently collaborates with talented artists, and any of her titles will offer bold and memorable illustrations.
Round is bold, bright, and simply beautiful. Sidman's newest publication features the fresh and comforting illustrations by artist Taeen Yoo. Scenes of exploration and discovery resonate in the poetic narrative. Round shapes pop off the page in forms of objects, plants, and animals. Readers will be reveling in all the round shapes they uncover in this fun book.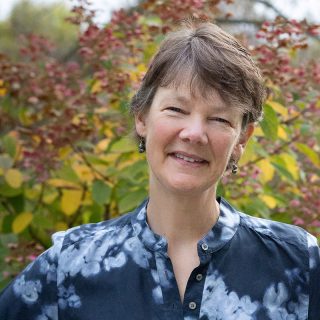 The library is eagerly anticipating the release of Sidman's newest title, The Girl Who Drew Butterflies: How Maria Merian's Art Changed Science,hitting shelves in February 2018. Though I love her poetry, I am excited to see Sidman step into a narrative about this important and influential historical figure. The Girl Who Drew Butterflies is a chapter book inviting readers to discover the life and works of Maria Merian, whose illustrations and prints captured the unknown world of insects, while her descriptions aided future researchers in the sciences. Like all of Sidman's publications, this title will offer an abundance of information on the subject. Paired with photographs, and reproductions on Merian's work, Sidman provides an opportunity for younger readers to explore the accomplishments and discoveries of this great icon.
All titles mentioned above are available for checkout to library cardholders. Don't have a library card? Stop by the library with your NYBG Membership and sign up. Hope to see you here!