New Year, New Children's Books!
Posted in From the Library on January 11 2018, by Samantha D'Acunto
Samantha D'Acunto is the Reference Librarian at The New York Botanical Garden's LuEsther T. Mertz Library.
---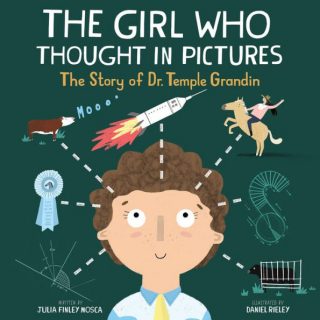 As we embark on 2018, consider revising your reading lists to incorporate these new and exciting titles from the circulating Children's collection at the LuEsther T. Mertz Library! The National Science Teachers Association recently listed two of the titles in this post on Outstanding Science Trade Books 2018. The library will continue to feature more titles from this list in future posts.
Innovation Press celebrates innovative authors and illustrators, and the Library has welcomed three of their new titles into our collection. Kicking off this post is The Girl Who Thought in Pictures: The Story of Dr. Temple Grandin by Julia Finley Mosca, which introduces extraordinary visual thinker Dr. Temple Grandin, who harnessed her autism to visualize modern farming techniques that have been implemented by farms across the globe. This book has received high praise from both critics and readers! The illustrations by Daniel Rieley help readers see what Dr. Grandin was thinking. The combination of text and detailed visuals will excite readers of all needs, and Dr. Temple Grandin is an inspiration to innovators of all ages.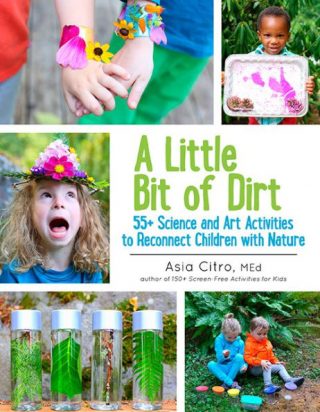 Bring the outdoors inside or bring your indoor activities outdoors with A Little Bit of Dirt: 55+ Science and Art Activities to Reconnect Children with Nature by Asia Citro, M. Ed! The art and science activities featured in this book are sure to keep children engaged and learning as they explore nature and their creativity. Each activity requires very few purchased supplies and encourages participants to find and use objects and plant materials found in nature. Go on an acorn hunt, make a nature wreath, paint with nature brushes, and learn how plants grow with seed bomb lollipops. Foster educational fun with science and art activities for the whole family.
Have you enjoyed the glow of a firefly on a summer night? How much do you really know about them? How to Survive as a Firefly by Kristen Foote is packed cover to cover with information about fireflies. Learn from a seasoned Firefly General as he lectures the larvae about what it takes to survive as a firefly! The little larvae and the reader will explore the stages of complete metamorphosis, discover what makes a firefly glow, go on a hunt for their first meal, and even discover how fireflies find their mates.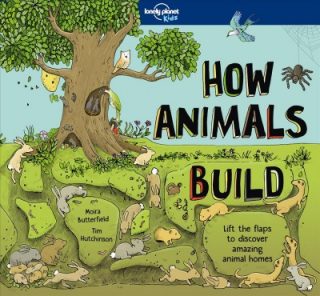 Most of us refer to the Lonely Planet for travel advice, but we must not overlook their interactive and educational books for children. Their title How Animals Build by Moira Butterfield and Tim Hutchinson explores the various ways animals on both land and sea interact with their environment, plants, and other organisms in their ecosystems in order to survive. The modular format of the book allow readers to discover over, under, and within different habitats and ecosystems. Readers are invited to unfold, pull, open, and flip the pages as each pocket and page offers an enormous amount of information on plants, animals, and their environments. Similarly, the Unfolding Journeys series by Lonely Planet offers wonderful amounts of content in a map-like format. Amazon Adventures by Jenni Sparks and Stewart Ross explores the highest and lowest points of the Amazon. Follow the illustrated map to learn about the various tribes that live along the river, and the flora and fauna that can be found along the way, and stop by small towns to discover local life! Flip the foldout over and read in more detail about each of the interesting things you can find in the Amazon.
Wishing you a happy 2018 from all of us at the LuEsther T. Mertz Library. Happy Reading!