Get Informed About Insects with New Children's Titles
Posted in From the Library on April 6 2018, by Samantha D'Acunto
Samantha D'Acunto is the Reference Librarian at The New York Botanical Garden's LuEsther T. Mertz Library.
---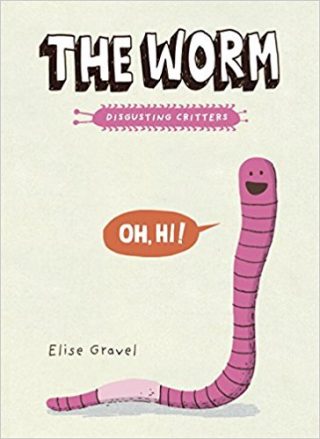 It's almost time to begin welcoming our insect friends back into our gardens! The LuEsther T. Mertz Library has new titles in our children's circulating collection that will help readers of all ages learn more about bees, slugs, worms, and butterflies. All titles below are available for checkout for NYBG library cardholders. Get ready for spring with these new books!
The Disgusting Critters series by Canadian author and illustrator Elsie Gravel sheds a new perspective on worms, slugs, and other critters. Deep down in the soil, you may encounter the worm. Worms are beneficial to gardens, as they provide nutrients for plants and aerate the soil. In The Worm, readers will learn all about the different types of worms, their habitats, and their anatomy. Much of the book is dedicated to the most well-known worm, the earthworm. The playful language Gravel uses to explain scientific concepts and vocabulary is perfect for readers who may be new to reading or new to the subject! Similarly, The Slug highlights the wonders of the underappreciated mollusk with the same humor, color, and science as the other books in the series. Readers will begin to greet worms and slugs with enthusiasm after reading Gravel's books.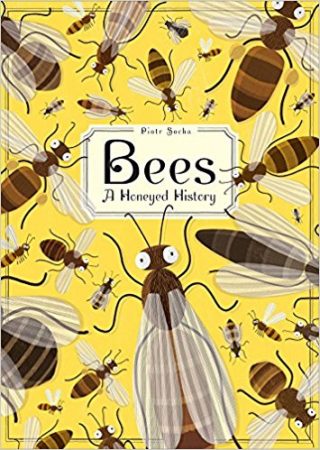 As flowers begin to appear in your garden, so will the bees! The Bee Book by Charlotte Milner provides all you need to know about bees. Learn about several types of bees and dive deep into the life of a honeybee, hive hierarchy, honey production, and creating successful bee gardens through simple graphics, lovely colors, and an easy-to-read narrative. Add an extra element to your bee knowledge by picking up Bees: A Honeyed History by well-known Polish cartoonist Piotr Socha. In this oversized history of bees, readers will learn the historical importance of bees; types of honey collecting methods from around the world; and all about pollination and modern influences bees have on the design of buildings, clothing, and much more! The large and bold animated illustrations bring the narrative to life, making turning the pages irresistible!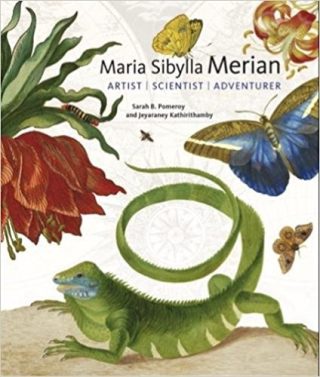 The world of Maria Sibylla Merian is a fascinating one. She redefined the way the world studied and wrote about butterflies and other insects. Her life, work, and legacy has been celebrated repeatedly. In Maria Sibylla Merian: Artist, Scientist and Adventurer, it is evident that authors Sarah Pomeroy and Jeyaraney Kathirithamby immersed themselves in research to best capture the details of Maria Sibylla Merian's story. Images of her illustrations, letters, and related materials can be found throughout the book. Maria Sibylla Merian: Artist, Scientist and Adventurer is recommended for advanced readers or students in middle grades. Additional books on Maria Sibylla Merian of various reading levels can be found in our library catalog. This spring, consider creating your very own butterfly garden and find time to observe them just like Maria would have.