Pass it on… Preservation Week with the LuEsther T. Mertz Library!
Posted in From the Library on April 23 2018, by Samantha D'Acunto
Samantha D'Acunto is the Reference Librarian at The New York Botanical Garden's LuEsther T. Mertz Library.
---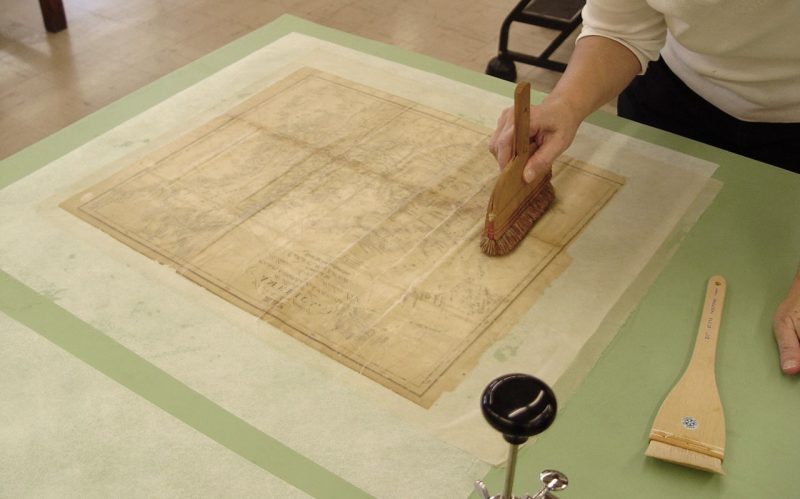 This Preservation Week, we would like to highlight the wonderful work our conservation team does to ensure the longevity and care of the library collections. Caring for a collection as extensive as the LuEsther T. Mertz Library's requires focus, consistency, precision, and passion. But first, you are probably wondering—what is Preservation Week? The American Library Association says it best:
"ALA encourages libraries and other institutions to use Preservation Week to connect our communities through events, activities, and resources that highlight what we can do, individually and together, to preserve our personal and shared collections."

Here at NYBG we are fortunate to have an onsite conservation team with an onsite lab to work closely with the collections. Being onsite is very important for the preventative care practices our team executes regularly. Preventative care includes providing a controlled environment and protective enclosures. To achieve an ideal environment for the collection, data is collected and analyzed weekly by monitoring initiatives carried out by the conservation team. High temperatures can cause materials to experience dryness, which can lead to accelerated degradation. The library aims to keep a constant temperature (68 degrees Fahrenheit +/- 3º) to avoid deterioration of materials. Similarly, high humidity encourages mold growth and corrosion; we work to keep the relative humidity between 40–50%. If you have visited the library, you may agree that its collections are stored at a comfortable temperature for visitors and the collections all year long!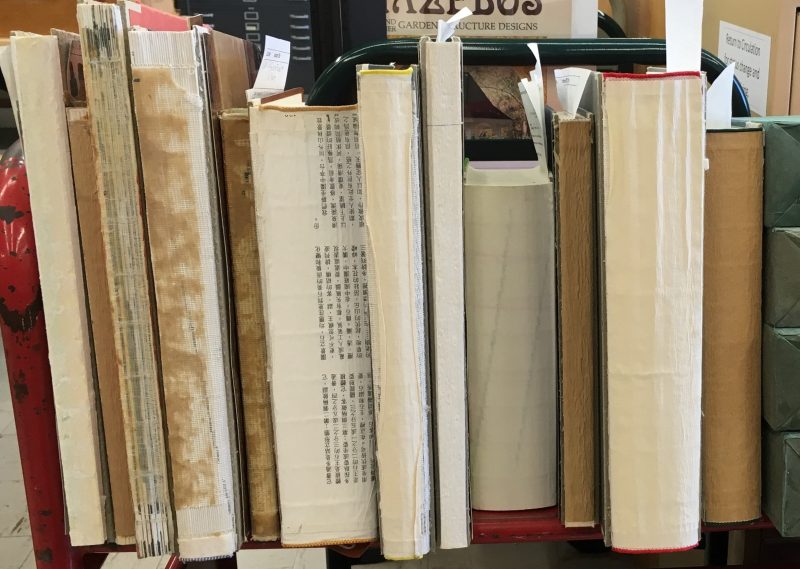 Various types of beautiful and colorful protective enclosures can be spotted throughout our collection. Treatment of collection items can be very time consuming and expensive, and they require precision and expertise. Providing special boxes and wrappers help prevent the natural wear that occurs with the handling and storage of materials. They keep fragile and damaged items safe until they can be treated. Enclosures also minimize the exposure to light, which allows the items to avoid fading and disintegration caused by direct natural and artificial light.
Sometimes collections may require special treatment and repairs for various projects. Currently, the conservation team is working together with several library staff members to preserve, digitize, and transcribe the papers of famed American botanist John Torrey. The 19th century correspondence, manuscripts, notes, and botanical illustration require special attention from the conservation team. The team works to mend areas that are fragile and torn to decrease the risk of further tearing when the materials are handled for digitization. The repairs smooth and stabilize the materials, allowing for higher quality digital images. To learn more about the John Torrey project, visit the project page.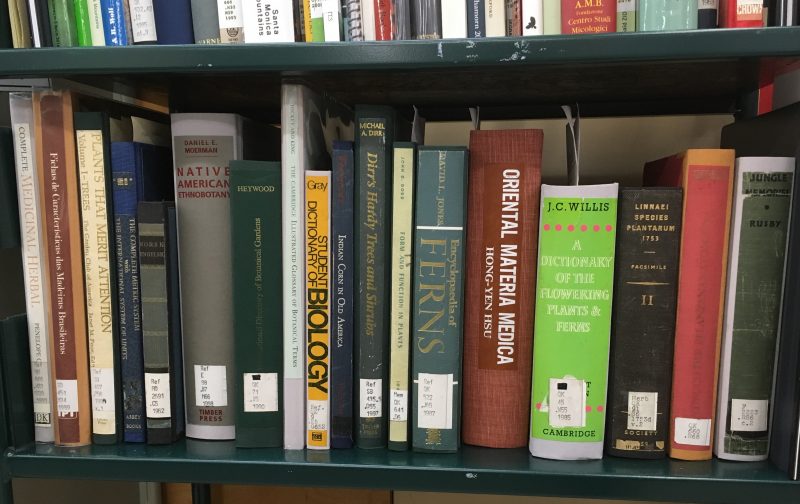 We hope that the endless efforts by our conservation team have inspired you to consider your personal collections. Whether they are books, photographs, or papers, your collections deserve the same attention, time, and care as ours. Discover the various ways you can start to preserve your personal collections on the Preservation Week page. Moreover, we're especially thankful for our conservation team here at NYBG this week. Thank you for taking the time to care for and protect the library collections—we all truly appreciate it!