What's Beautiful Now: Perennially Yours
Posted in What's Beautiful Now on May 30 2018, by Matt Newman
The diverse rooms of the Perennial Garden are coming into fashion this week as salvias and nepetas open up to the warm weather, and more is on deck as we near the summer season. In the Native Plant Garden, keep an eye out for Sarracenia species, their flute-like pitchers turned up to the sky all around the water feature. Native rhododendrons and azaleas in this garden are also making themselves known, as are perennials like Zizia aurea. Late spring is a beautiful time to explore NYBG!
Tree of the Week: Tulip Tree (Liriodendron tulipifera)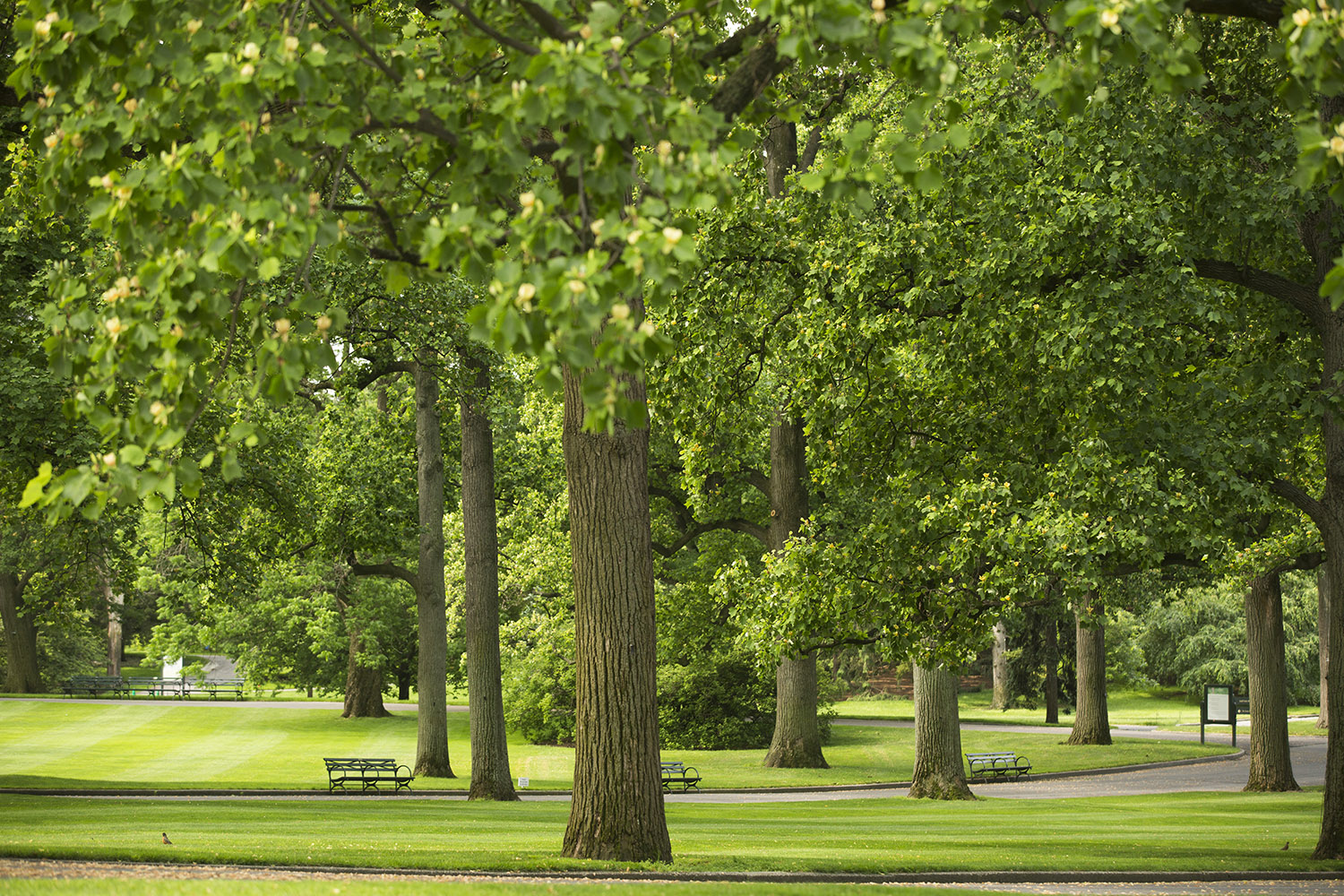 Picture 2 of 6
Liriodendron tulipifera can be found all around the Garden, but perhaps the most spectacular display is the Tulip Tree Allée in front of the library. As one of the tallest of the eastern hardwoods, these tulip trees have a very dominating presence. However, in contrast to their towering stature, large, fragrant, tulip-shaped orange and green flowers now grace the canopy, lending an air of softness to the landscape while also attracting hummingbirds, honeybees, and the occasional awe-struck passersby.